As the demanding holiday season comes to a close, employers are well aware of the extensive planning involved in seasonal hiring; however, retailers and brands need to be conscious of evolving customer shopping habits year-round and focus on hiring top-notch staff by improving the hiring processes. Although consumers relish the convenience of online shopping, in our 2017 Holiday Shopping Survey we found that 44 percent of consumers want to experience products before buying them. In fact, many studies have shown that consumers still want to shop at brick-and-mortar locations. Today's shopper desires a superior customer experience, so the need to hire a talented field team and knowledgeable sales associates is more important now than ever to keep foot traffic high.
As shopping habits change, so, too, must employer practices. Here are some best practices for hiring an effective retail and on-demand workforce in today's ever-changing retail landscape with the help of field management tools.
Build a Successful Retail & Mobile Workforce with Field Management Tools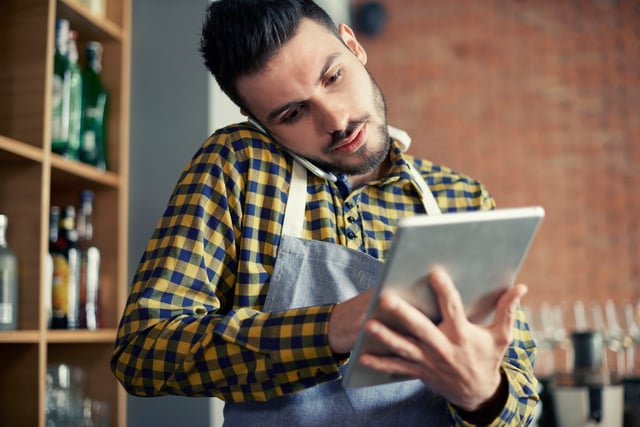 1. Attract Top Performers with Job Opportunity Blasts
Retail is transforming, and retailers need to provide superior experiences to their customers to stay competitive. For instance, floor sales associates are an essential element in providing a quality shopping experience and improving customer satisfaction. According to a recent PwC report, 78 percent of retailers worldwide say sales associates with deep knowledge of the product are an important factor for the in-store shopping experience. To provide the best customer experience, employers must recruit and select top-performing staff members. Through a field management platform, managers and employers can publish "blasts" of detailed job opportunities that attract candidates who best fit your needs.
2. Screen Staff Based on Workforce Needs
The screening process is both time- and resource-efficient because of the number of applicants you can waive as unsuitable. To acquire your ultimate workforce team, employers can implement field management tools to help them find the right staff for the right job and streamline the hiring process. These tools can help you match up the correct skills needed for specific tasks as well as schedule staff shifts for optimal results. For example, employers can filter staff based on location and skill set and directly assign jobs to individual staff members who best fit the skills needed for the job at hand.
Also, when onboarding staff, surveys can be distributed to assess and collect skill set information on workers characteristics and talents to ensure an up-to-date understanding of your workforce health.
3. Track the Health of Your Workforce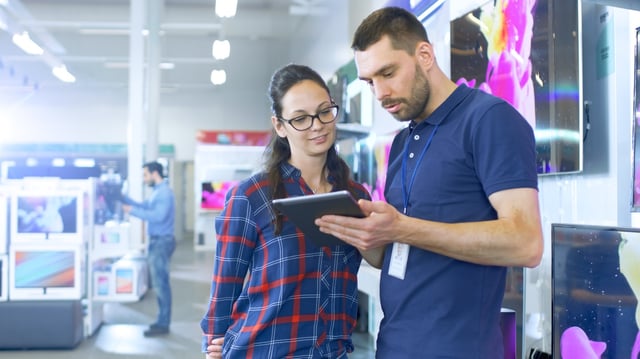 Customers today increasingly consult their mobile phones as they shop—researching social media commentary and product reviews. Because of this, today's in-store sales associate must offer more than basic product knowledge. To hire high-quality employees, employers should invest in field management tools to help assign staff members that are the best fit for the job.
Field management tools provide employers with a complete understanding of their workforce performance—where they are succeeding and where they need to make improvements. These robust tools also help employers determine who is right for the job with information on employee performance history. When searching for new hires, employers can filter field team staff based on their workforce health rating.
Build the Ultimate Team with Effective Field Management Software
To capture the attention of customers, brands need well-trained and knowledgeable staff members on hand to provide a quality shopping experience. Efficient hiring and assignments maximize recruiting ROI by keeping labor needs met and active employees engaged in meaningful tasks. The best practices above, coupled with a field management software like Natural Insight, can help employers hire the most effective retail and mobile workforces.
Platforms like Natural Insight make it easy to score staff and deliver on-demand workforce performance information to help you keep a pulse on the success of your team. Through our robust retail execution and on-demand workforce management solution, brands and retailers can staff the right people for the right job and maximize the ROI of recruiting by engaging hourly staff or keeping full-time employees busy. Using our field management software employers can streamline processes and focus on growing the business.
To learn more about the benefits of enhanced retail workforce management, download our infographic New Rules for Success in Retail: How Experiential Marketing Fits into the Evolving Customer Experience today!
Caroline Lane is the Director of Marketing at Natural Insight. Prior to joining Natural Insight, Lane was a senior marketing manager with Aquicore, an energy management software system for real estate portfolios. Lane was one of the company's first ten employees hired and was responsible for building Aquicore's marketing strategy from the ground up. Lane also previously worked at Renault - Nissan where she helped the automobile manufacturer penetrate more than 14 Asian and African countries. She has a Masters of Science in Management from EMLYON, one of Europe's top ranking business schools located in France.