It may not sound as exciting and sexy as cutting-edge interactive mirrors or augmented reality retail apps, but workforce management tools deliver just as much value—if not more—and the return on investment comes fast.
This is because every retail employee and manager shares a primary role in each of their respective positions: serving as a brand ambassador whose actions impact the customer's shopping experience.
Here are three ways effective retail workforce management can help you enhance customer satisfaction across store locations and boost your bottom-line.
Develop the Ultimate Workforce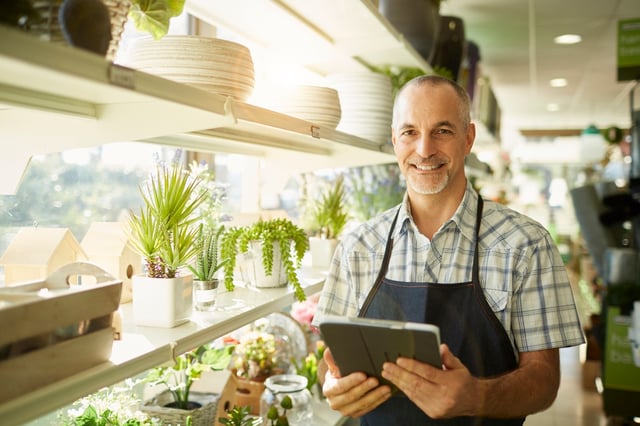 With effective workforce management, retailers can improve customer service across store locations by investing in sales associate talent and efficient field management. To stay ahead of the competition, retailers must identify and retain high-performing team members. It is becoming more and more apparent that employees on the floor are a crucial factor in providing an exceptional shopping experience and improving customer satisfaction.
Through the latest workforce management technology, retailers can staff team members that are the best fit for the job, track tasks in real time, and communicate efficiently between managers and field teams. Using staff scoring, employers can also assess the health of their talent pool by measuring staff engagement and reliability for a complete understanding of their workforce performance.
Increase Productivity with an On-Demand Workforce
The on-demand workforce is becoming increasingly popular across the retail industry. An on-demand workforce allows retail organizations to offer flexible employment to highly qualified staff, which helps them to deliver a seamless in-store experience to customers. With the help of workforce management tools, retailers can ensure the most knowledgeable sales associates are in the field during high customer traffic hours. These tools also help managers to predict the number of sales associates and skill sets needed at each location throughout the week.
Ensure Proper Product Placement and Display Set Up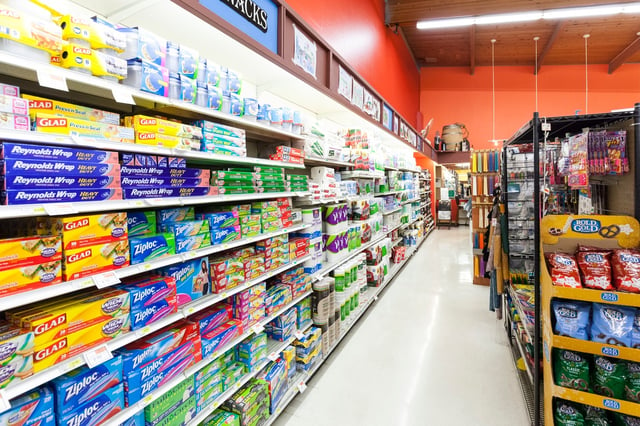 Workforce management provides major opportunities for retailers to improve productivity and customer satisfaction. From fully stocked shelves to ideal product placement to accurate display set up, workforce management tools help employers centralize tasks and streamline operational processes to ensure all assignments are completed properly.
Provided with consumer trend information, foot traffic data, and advanced field reporting, field teams are empowered to support sales and create a unified and unique customer experience. These solutions can also ensure retail compliance, perform task tracking through to completion, and help you develop precise in-store merchandising and display execution by visually verifying proper product placement and real-time stock inventory data.
Boost Customer Satisfaction with Effective Field Management Software
Workforce optimization has become an essential strategy for staying competitive and developing an enhanced customer experience. Implementing a retail execution and workforce management solution like Natural Insight can:
Increase customer satisfaction
Lower costs
Leverage employee skill sets
Drive passion for employee roles
Increase connections between employees and the organization
Using our field management software, retailers can staff the right people for the right job and increase the ROI of recruitment. On-demand communication tools allow retailers to deliver the best experience to customers, carry-out top-notch in-store execution and drive sales through a unified user experience. With Natural Insight, retailers can monitor and respond to the challenges of managing the retail environment. A well-managed shopping experience builds a better relationship with consumers and thereby positively impacts their satisfaction, loyalty, and your bottom line.
To learn more about the benefits of effective retail workforce management, download our infographic New Rules for Success in Retail: How Experiential Marketing Fits into the Evolving Customer Experience today!
Caroline Lane is the Director of Marketing at Natural Insight. Prior to joining Natural Insight, Lane was a senior marketing manager with Aquicore, an energy management software system for real estate portfolios. Lane was one of the company's first ten employees hired and was responsible for building Aquicore's marketing strategy from the ground up. Lane also previously worked at Renault - Nissan where she helped the automobile manufacturer penetrate more than 14 Asian and African countries. She has a Masters of Science in Management from EMLYON, one of Europe's top ranking business schools located in France.