You're on your way home and you pop into the local convenience store for a treat. You haven't taken six steps inside the store and there it is: your product display. Instead of the beautiful design and perfect arrangement you saw in the design document, you're staring into what might be a child's toy bin with disheveled product brimming over the edge.
Hopefully this isn't you – but it's not hard to imagine. Mainstay products that have made it past infancy can't afford to underperform, and new products need to make a splash (hopefully into a pile of revenue). There are innumerable reasons for failures like these, but sometimes, it's the merchandising system itself.
Have a look at the top three reasons Natural Insight has identified with most product companies internal systems, and see how the platform can get staff performing, product shining and free you from senseless drudgery.
You're manually sorting through applicants and staff for fulfillment.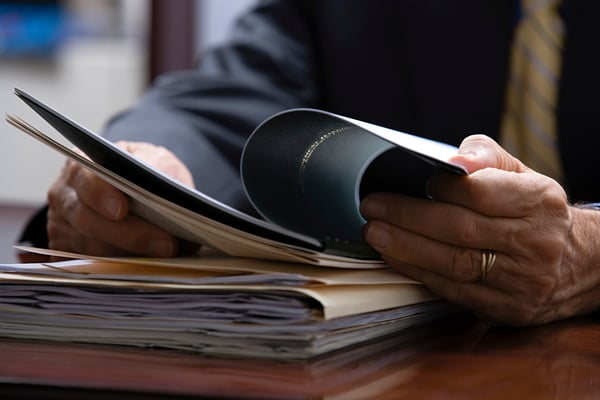 Getting your product into the customer's hands means having those items on shelves and displays and getting demos ready to go. But as new products launch and high-profit winners need display audits, the sand in the hourglass never stops falling.
Meanwhile, you're stuck digging up employee files, looking for active workers, hoping to find the right candidates for specialized setups and demos.
In a worst-case scenario, you know you don't have extra staff and need to hire to get the ball rolling.
Natural Insight Edge: Natural Insight's merchandising system stores and organizes employee profiles and includes past experience and performance. Using a star rating system and an easy-to-use dashboard, you can quickly sort through your field execution staff and applicants based on a simple checklist of the skills and experience you need to fulfill each job. You can also use on-boarding surveys to automatically collect skill set information and create searchable tags (or even bulk upload data), making new employee onboarding swift.
Better still, the platform is designed to make training materials and execution guides like planograms easy to share - no more scrambling to get retailers back on track.
Your payroll solution doesn't play well with others.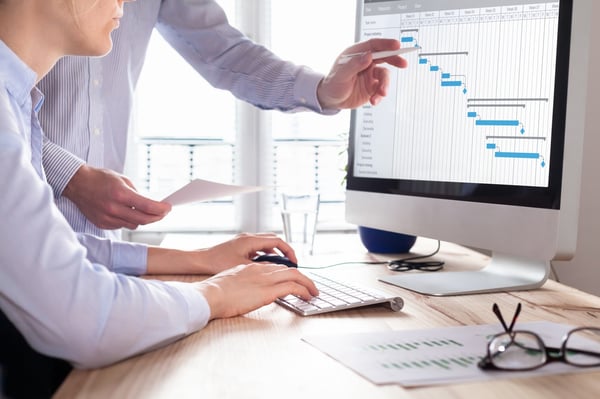 If you've managed to get the staff you need to help you complete your time-sensitive projects, when all is said and done, a common hurdle hits: employee remuneration. Timesheets and (dreaded) spreadsheets are rolling in and you've got to burn up budget on operational hours just to make sure they get paid.
Oftentimes, it can be tempting to zoom through this part of the process to ensure checks go out on time. But that isn't the only legal hurdle you should be concerned with. Every state in America has its own Labor Codes, and some of them are surprisingly detailed.
The California Labor Code, for instance, outlines 9 different items that must be accurate and spelled out on every pay statement. According to Holden Law Group, they include unexpected itemizations like:
Flat rates paid on top of hourly minimums
Deductions
Hourly rates, and more
Even worse, violations can cost you up to $4000 per employee – with civil penalties that can be double that amount.
The Natural Insight Edge: Natural Insight helps automate onboarding and payroll, track staff pay rates, hours worked, and mileage for reimbursements. Not only that, it plays well with others! The platform easily integrates with payroll software to make paying staff seamless. And to top it off, while you're freed from the drudgery of spreadsheets and manual tracking, you can also define business rules to ensure a maximum number of hours worked. That means you'll get the timely, on-budget performance and the payouts you need to keep your product company humming.
You're scrambling to keep products selling.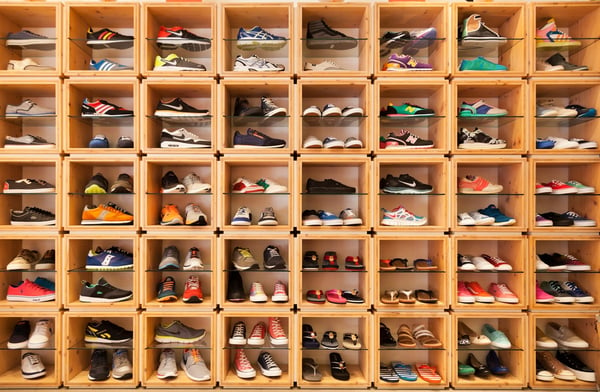 You'd think this would only happen to tragically bad products, but it happens to undeserving products every day.
Why?
Neglected displays. Displays are where your product lives. If displays aren't executed perfectly and maintained properly by their host stores, the product will lay there, lifeless amongst scattered product.
As a parallel: if you wouldn't stop for a street-side lemonade in a neighborhood where the lawns are filthy and the fences needed pain, why would expect shoppers to stop for a neglected display? Less-than-amazing displays create the same disinterest as a neglected property.
The other challenge to product sales is labelling and signage. Unclear displays will leave customers wondering how or when to use the product. They may also fail to inform them on which secondary products can be paired with the product (for a bigger sale and a better experience). Worse still, they may even bombard the customer with reams of useless text.
Signage 911: Keep signage clear and concise. If customers often need to know the fine details of a product, try including a QR code with details that can be sent to their phones. You'll save money on brochures and encourage online engagement with your line of products – no more clutter!
The Natural Insight Edge: The Natural Insight merchandising system gives you visual verification of all field execution to make sure people can follow the signage to a beautifully displayed product. Also, GPS tracking ensures that fulfillment photos can't be faked and employees stay on location for the duration of their assignment.
No matter which of the pitfalls your merchandising execution system may fall into, Natural Insight is ready to help. It gives you tools to coordinate and assign staff, verify execution, provide feedback and gain visibility into the teams and outcomes which make it all happen.
Need more help? Check out our guide for organizing your next product execution: The Ultimate Retail Execution Checklist.
Caroline Lane is the Director of Marketing at Natural Insight. Prior to joining Natural Insight, Lane was a senior marketing manager with Aquicore, an energy management software system for real estate portfolios. Lane was one of the company's first ten employees hired and was responsible for building Aquicore's marketing strategy from the ground up. Lane also previously worked at Renault - Nissan where she helped the automobile manufacturer penetrate more than 14 Asian and African countries. She has a Masters of Science in Management from EMLYON, one of Europe's top ranking business schools located in France.