In recent years, retail has undergone an enormous transformation, with 2017 demonstrating unprecedented upheaval. The industry narrative of choice was "the struggle to stay alive in the age of e-commerce." But the rumors that physical stores are obsolete are greatly exaggerated. It's true, though, that the industry is shifting at a rapid pace—consumer needs are constantly changing. However, new and successful retail models have evolved, delivering the experiences and expertise that customers crave.
In 2017, the retail industry acclimated to disruption as the new normal, and 2018 is likely to continue to see accelerated digital upheavals. So, without further ado, here are four retail trends and predictions to watch in 2018.
1. In-Store and Field Management Technology Innovations Reach New Heights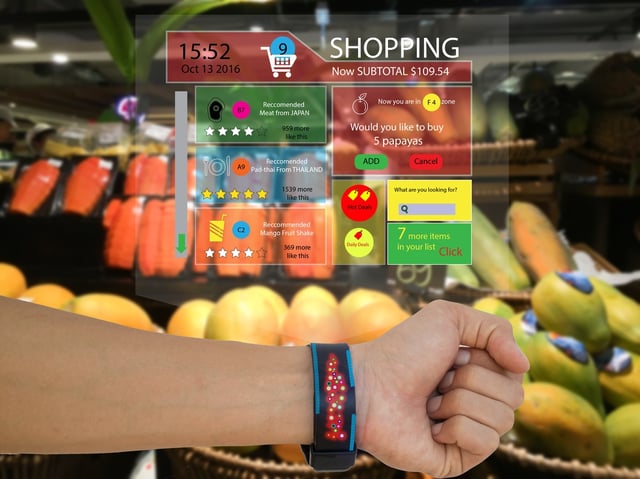 From interactive mirrors to sensors embedded into store shelves to digital workforce management tools, the upcoming year is likely to see increased usage of in-store technology in retail sectors. Technology integrations will continue to answer customer demand for ever-broadening convenience. Not only do those tools increase foot traffic, but in-store technologies provide retailers with robust data and insight into customer behaviors that can be used to inform future initiatives. They also help to ensure field control quality with GPS-based location verification and visual confirmation of every project.
2. Experiential Marketing Campaigns Deliver Results
Due to advances in retail technology, the customer experience is rapidly transforming. As consumer expectations change, the traditional retail experience just won't cut it anymore. While consumers relish the convenience of online shopping, they are drawn to the brick-and-mortar store as a social experience and as an opportunity to experience products before purchasing.
In 2018, retailers will see an increased demand for unique experiences that engage and entice each customer. The fight for customer attention means that experiential marketing (also called "engagement marketing" or "event marketing") will be more important in 2018 than ever before. For instance, brands will need to find creative ways to engage consumers through unique in-store experiences, like pop-up shops, to stand out from the competition.
3. Attracting and Retaining Top Talent is Critical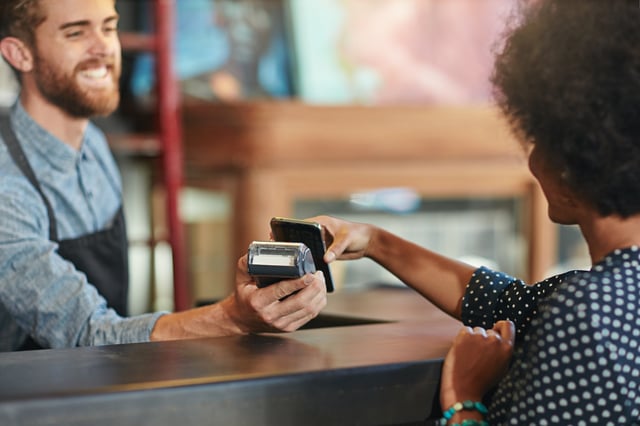 While today's digital technologies are transforming the way we shop, they're also transforming retail workforce operations. As such, the need to attract, retain and develop a retail workforce and field team that meets the growing needs of the marketplace will be paramount. In order to grow, retailers need to make sure they are cultivating sales team talent with the appropriate skill sets to give customers a superior experience. Retailers can develop their ultimate workforce team with the help of digital retail workforce management tools.
4. Personalization Means Prosperity
Personalization will be a key retail trend in 2018. Retailers will continue building their respective competitive edges by creating meaningful and personalized shopping experiences that increase brand engagement and loyalty. A fantastic example of expert field execution creating brand recognition (and sales) was the hit pop-up store, "Life of Pablo" by Kanye West—nominated for this year's "World's Best Design" award by the London Design Museum.
Retail decisions will also continue to be data driven. Data analysis will aide in developing both personalized customer journeys and crafting omnichannel retail campaigns that resonate with shoppers. The effort to make shopping experience seamless and enjoyable will inspire consumers to get off of their mobile devices and experience your products in the physical store.
Ensure Your Brand's Success with Effective Retail Merchandising Software
Although studies have shown that consumers still want to shop at brick-and-mortar locations, the expectations of the new generation of shoppers have changed. Brands today must leverage technology and merge the digital and physical worlds to create a seamless shopping experience. The retailers that adapt to the ever-changing retail landscape will be those that enjoy success. These tips, coupled with an in-store merchandising platform like Natural Insight, will ensure success in 2018 and beyond.
Natural Insight's robust retail execution and workforce management solution provides enhanced field productivity and unprecedented visibility into retail stores, ensuring quality in-store execution. Using our retail merchandising software, retailers can deliver flawless in-store merchandising, collect significant data insights and ensure retail compliance to make better business decisions and drive sales through a unified user experience.
To learn more about the benefits of seamless retail execution, download our infographic New Rules for Success in Retail: How Experiential Marketing Fits into the Evolving Customer Experience today!
Caroline Lane is the Director of Marketing at Natural Insight. Prior to joining Natural Insight, Lane was a senior marketing manager with Aquicore, an energy management software system for real estate portfolios. Lane was one of the company's first ten employees hired and was responsible for building Aquicore's marketing strategy from the ground up. Lane also previously worked at Renault - Nissan where she helped the automobile manufacturer penetrate more than 14 Asian and African countries. She has a Masters of Science in Management from EMLYON, one of Europe's top ranking business schools located in France.