Consumers love in-store shopping for its bright contrast to the "blah" of online shopping. Managers are tapping into retail analytics to determine exactly why. So, how do big data and creativity produce consumer experiences that engage, excite and bring repeat customers?
Retail Analytics Creates Iron-Clad Quality Control
There's a big difference between stepping into picked-over store and one that is pristine. And, as experiential marketing continues to surge in popularity, such factors are probably going to be the difference between those customers choosing your shop over the one across the way.
Retail analytics gives stores the tools they need to win the merchandising war. For instance, field management software helps managers track quality with visual display setup verification, which tells field teams to snap photos of displays for quality assurance. Display photos tagged with GPS and time data prevent fraudulent submissions and keep merchandising efforts in tip-top shape, even on the busiest days.
Monitoring Ensures Stellar Customer Experiences via Staff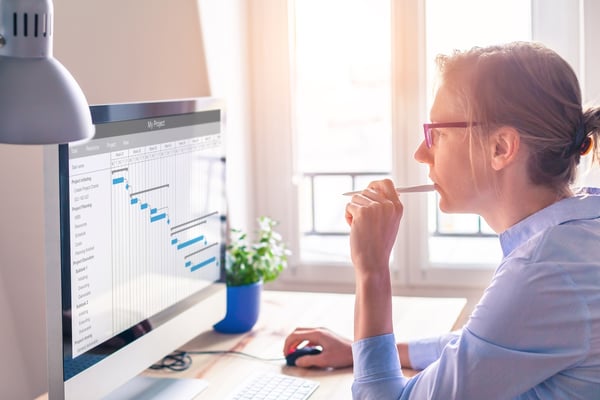 In addition to stopping merchandising fraud in its tracks, retail analytics help fight time theft. From employees who check-in and check-out from the comfort of their couch to those who take more than their share of off-site breaks, sophisticated retail technology can help managers identify and address suspicious behavior for a more productive team. In turn, heightened team efficiency improves customer service by ensuring all sales and field reps reps are present and interacting with customers and adding product on shelves.
What's more, some of the latest retail technology includes workforce health monitoring that lets managers track employee performance to make informed training and staffing decisions.
Since managers can tap into analytics to assign trustworthy workers with a consistent high score, even the busiest and most complex shifts are no longer a hassle. Conversely, those with lower scores can be targeted for training or disciplinary action. That's just a few of the ways workforce quality assurance keeps in-store customer service performing at its best, even when the store is brimming.
Retail Analytics Shapes In-Store Experiences for the Audience
Retail analytics also give managers insights into foot traffic, sales and other customer engagement metrics. With customizable reporting, retailers can separate item performance, merchandising strategy, shopping trends and beyond. Even better? Concrete stats make identifying non-selling merchandising ideas and items simple. That means more time to create better strategies and less time wasted culling out the clunkers.
However, the answers don't come only from the numbers; creativity is key in developing a customer experience that delights. Use insights from past campaigns, merchandising techniques and item sales as fuel for new ideas that will pleasantly surprise shoppers.
Imagine, for a moment, that a specialty store implemented a wildly successful photo booth that invited customers to try on and photograph accessories. Managers could cross-reference the photo booth's numbers with analytics from other successful strategies to identify what elements are sure to fire up a new campaign. Did it work because their customers love sharing the photos of themselves on social media? Were the accessories themselves what made the campaign great? Or perhaps the store's customers tend to shop with friends and enjoyed the group-friendly experience? Retailers need to draw on everything they know about their customers and store to keep the fresh ideas flowing.
Analysis Reveals Big-Picture Trends and Individual Tendencies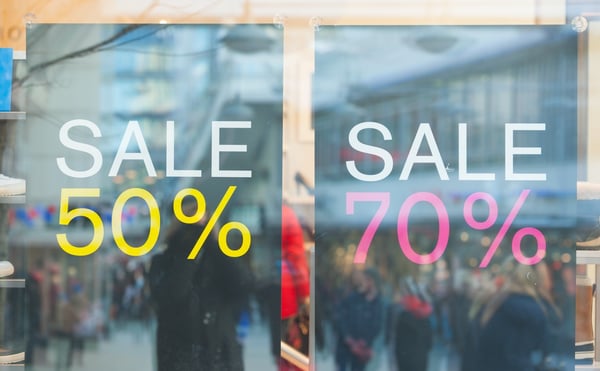 When making merchandising decisions, tap into larger-scale industry analytics to get to know your target demographic – what do they love, and what will they walk right past? Millennial shoppers, for instance, tend to shop the best deals more often than baby boomers. Stores with younger audiences, therefore, should make promotions apparent with signage – bonus points if it's something they can share with their followers on social media.
Equally important is the individual customer journey. Use personal experience and intuition (we've all gone shopping before, right?) to make sense of big-picture numbers. Seeing a drop in item sales or high return rates? Imagine yourself as a customer at your store to brainstorm causes. Over time, the human element can explain the journey shoppers take before, during and after shopping at your store. Ultimately, you'll end up with better retail decisions.
Tip: Can't figure out what your customers are thinking? Ask them! A short survey (especially with a reward for participation) is one of the best ways to get your toughest questions answered. An extra industry secret: people are more likely to participate in your survey if you don't call it a survey – try "questionnaire" or "feedback" instead.
Get the Best Retail Analytics with Field Execution Software
Analysis isn't always easy. That's why retail execution software like Natural Insight not only provides in-depth reports on retail merchandising efforts, workforce health and campaign success, it also allows retailers to customize reports to focus on numbers that matter most to their operations.
Looking to check-in on your store's performance? Download our retail execution checklist to get started.
Caroline Lane is the Director of Marketing at Natural Insight. Prior to joining Natural Insight, Lane was a senior marketing manager with Aquicore, an energy management software system for real estate portfolios. Lane was one of the company's first ten employees hired and was responsible for building Aquicore's marketing strategy from the ground up. Lane also previously worked at Renault - Nissan where she helped the automobile manufacturer penetrate more than 14 Asian and African countries. She has a Masters of Science in Management from EMLYON, one of Europe's top ranking business schools located in France.