Over half of America's workforce is hourly. With the gig economy on the rise, workers have constant opportunities for new jobs. However, loyal part-time employees represent brands and connect with customers better than the one-off worker. How can retailers retain their hourly workers to steadily improve work quality instead of constantly training new, short-term hires?
Flexible & Transparent Scheduling
Over 80 percent of hourly employees would be more likely to stick with their current job if they had more control over their schedule. Flexible scheduling weighs heavily in job satisfaction – even for salaried workers. Deliver on this priority by keeping schedules transparent and adaptive. Listen to employee input for desired hours and scheduling times, and implement a reasonable policy for shift cancellations swaps.
Even worse than an inflexible schedule, however, is an unclear one. Clearly lay out policies for emergency cancellations, shift trading and requested time off – and document changes or issues to avoid mistakes (e.g., paying the wrong employee for a swapped shift). Also, once you've laid out policies, stick to them. Scheduling employees for days they requested off, failing to release schedules on time or other policy breaches will feed employee mistrust and dissatisfaction.
Circulate schedules well in advance. This gives employees time to plan around shifts and find alternates when necessary, avoiding last-minute confusion or cancellations. Additionally, keep reserve employees on-call or in a database as backups for emergencies.
Clear and Organized Management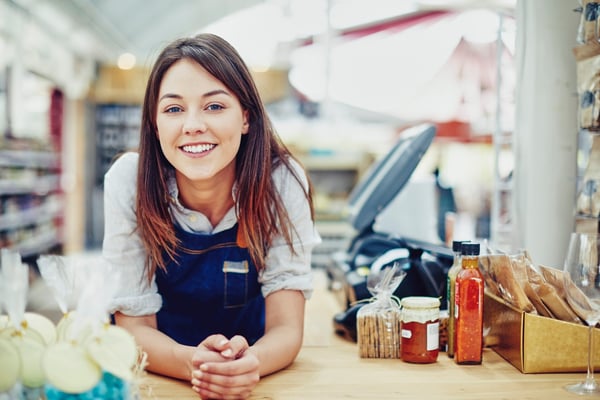 Scheduling isn't the only facet of hourly workforce management that demands organization and transparency. Effective management requires clarity across the board, from defining company culture to managing retail tasks.
Foster employee success by outlining assigned tasks and their expectations. Shape their activities by defining how successful execution looks. Clear direction instills employee confidence and helps them be successful. In retail, pictures and videos are an efficient way to convey detailed instructions and are a great addition to the use of traditional planograms,to ensure that rigorous retail merchandising standards are met . Providing access such visual aid to staff members while they are completing tasks in store lead to better execution. Field management software can also help retailers verify task completion with retail execution photos, tweak assignments in real time and manage employees remotely.
Clear Brand and Company Culture
Clearly define your brand and company culture to encourage employee buy-in and loyalty. Nearly 50 percent of hourly employees consider company culture when choosing jobs.
In an environment saturated with gig opportunities, incorporate brand message into company culture to form a loyal, connected employee base. If a brand's core value is eco-friendliness, for example, the company could issue paperless schedules and incentivize carpools for work events. Similarly, a brand committed to entertainment could encourage employees to dress in bright colors, promote workplace positivity and reward or highlight friendly service.
Benefits and Perks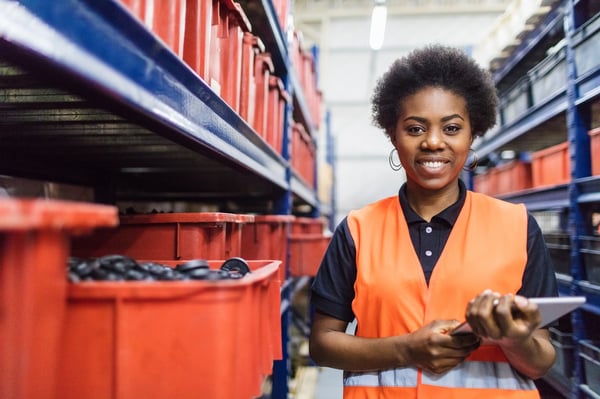 Regardless of a company's culture, valuing employees should be a given. Managers should work to foster a culture of mutual respect, fairness and employee autonomy – all three drive worker satisfaction and increase retention rates. Employees can be autonomous even in strictly regimented roles: managers can establish an open-door suggestion policy, encourage experience-based recommendations when selling and ask for project feedback.
Additionally, as hourly work gains popularity as a single source of income, employers are building loyalty and their brand by providing benefits. Some, like Starbucks and REI, provide health benefits to hourly workers. Others offer unique perks that resonate with their brand; Land's End, for example, allows part-time employees access to their fitness center. Even small perks like offering employees product samples or trials to can make them better ambassadors and help you outshine competing hirers.
Workforce Management Software
Many retailers use a retail workforce management solution to keep employee scheduling, communication, administration and task management organized. A robust software like Natural Insight not only helps retailers manage their employees, it also offers retail execution solutions to drive success across the board. For more tips about how retailers, brands and merchandising companies can avoid adding to the estimated $8.5 billions in lost sales the industry loses every year due to poor retail execution, download our retail execution checklist.
Caroline Lane is the Director of Marketing at Natural Insight. Prior to joining Natural Insight, Lane was a senior marketing manager with Aquicore, an energy management software system for real estate portfolios. Lane was one of the company's first ten employees hired and was responsible for building Aquicore's marketing strategy from the ground up. Lane also previously worked at Renault - Nissan where she helped the automobile manufacturer penetrate more than 14 Asian and African countries. She has a Masters of Science in Management from EMLYON, one of Europe's top ranking business schools located in France.