Cherish Shopping vs. Chore Shopping
Consumers are increasingly shopping for chore items online—think toothpaste, socks, and other necessities; however, browsing for items like fashion clothing, electronics, and home décor can keep consumers shopping in stores for an experience they cherish. Leverage the following techniques to infuse in-store chore shopping with the delight of "cherish shopping" for more brick-and-mortar foot traffic and purchases.
1. Engage Shoppers with Stellar Field Management
The most commonly cited reason for shopping in-store rather than online is customers' ability to see, touch, and try out items before purchasing. Capitalize on this desire by providing product demonstrations or samples for routinely purchased items. Costco, for example, has gained a following of customers who choose the store over others for its free samples – a field method that can boost sales up to 2000 percent.
Additionally, some customers choose to shop in-store to ask a real person product questions and advice. Ensure your field team has a positive disposition and in-depth product knowledge to engage with customers and accurately answer their questions.
2. Closely Curate Stock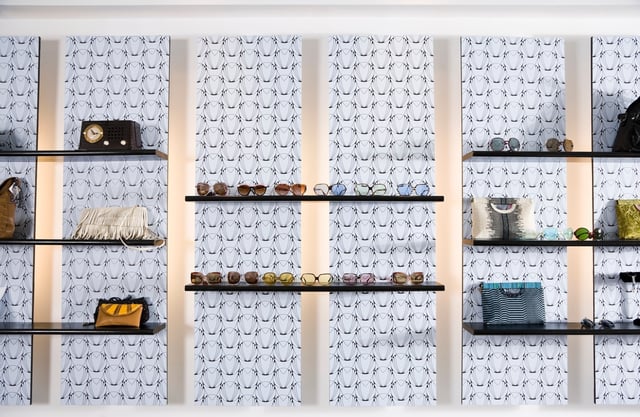 While many appreciate the wide variety of options big e-commerce sites like Amazon offer, online markets like this often have too much available. The stress of too many options can actually decrease the likelihood of a purchase; customers appreciate the in-store experience of browsing a finite selection of carefully curated items.
Cure consumers' analysis paralysis and draw shoppers in with a quality selection of brands, price ranges and sizes rather than overwhelming customers with too many choices. A well-stocked and curated selection can add excitement to the chore shopping experience.
3. Delight Customers with Appealing Displays
In-store merchandising can significantly affect the customer's impression of the store and overall experience. Focus on making displays that resonate with the customer to deliver a positive shopping experience, even for everyday purchases. Dr. Iana Castro encourages managers to consider organization, brand awareness, product type, and quantity when planning displays. A picked-over food display, for example, deters customers leery of contamination; a sparsely-stocked fashion or electronic item, however, translates to popularity and encourages purchases. Planograms assist managers in designing successful displays, and a reliable field management software enables close floor monitoring for continued compliance.
4. Improve Experiential Marketing with Smart Devices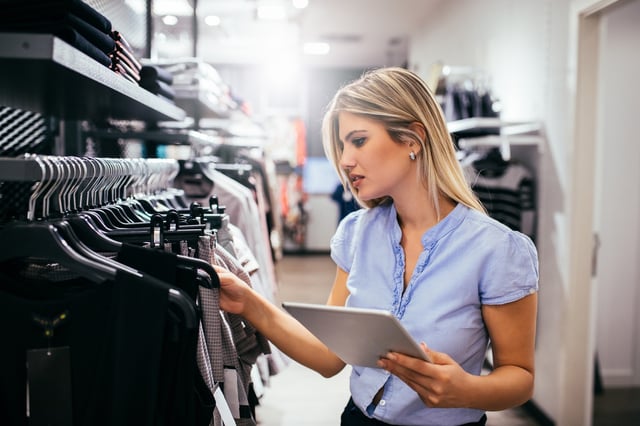 Online shopping is known for being quick and easy to navigate; don't let your brick-and-mortar store come off clunky by comparison. Customers prefer digitally-integrated shopping experiences – in fact, nearly 60 percent of customers look up product information on their phones in stores, and 40 percent use their phones to access coupons while shopping.
Incorporate digital elements into your store with mobile payment capabilities, social media check-in programs and digital memberships and discounts to create a seamless and engaging experience that keeps customers coming back.
5. Implement Enticing Promotions
Customers love promotions so much that they would rather pay more for a sale item than have consistently lower prices. Make chore shopping a cherished experience by delighting customers with offers that inspire them to browse other items in your store. For example, allow customers to mix and match items in a BOGO promotion to encourage them to shop aisles they wouldn't have otherwise. Alternatively, referral programs are a great way to gain new customers while offering them the cherished experience of shopping with a friend.
Leverage Retail Execution Tools to Build Positive Customer Experiences
"Chore retail" doesn't have to feel like a chore. Infuse excitement and positivity into customers' everyday shopping trips to encourage continued in-store purchases. A robust retail execution and workforce management solution like Natural Insight can help managers plan, implement, and monitor programs that provide customers with consistently top-quality shopping experiences.
Learn more about increasing in-store sales with experiential retail techniques in our infographic, New Rules for Success in Retail: How Experiential Marketing Fits into the Evolving Customer Experience.
Caroline Lane is the Director of Marketing at Natural Insight. Prior to joining Natural Insight, Lane was a senior marketing manager with Aquicore, an energy management software system for real estate portfolios. Lane was one of the company's first ten employees hired and was responsible for building Aquicore's marketing strategy from the ground up. Lane also previously worked at Renault - Nissan where she helped the automobile manufacturer penetrate more than 14 Asian and African countries. She has a Masters of Science in Management from EMLYON, one of Europe's top ranking business schools located in France.