As technology becomes more and more integral to consumers' daily lives, retailers are infusing digital tools into their brick-and-mortar retail stores. Consider adopting these retail tech trends to create interesting and customized shopping experiences that keep in-store sales up and build brand loyalty.
1. Keep Shoppers Informed
More than half of shoppers research product information on their phones while shopping in-store. Retailers can meet that need by leveraging the Internet of Things. Bluetooth beacons, for example, can send alerts about new products or offers to customer phones as they walk through the store – a highly persuasive technique when well executed.
Other devices like smart screens and smart mirrors give shoppers a chance to immediately "try on" merchandise without having to physically find it on the retail floor – that means they'll only have to spend time hunting for items once they're ready to buy.
2. Ease the Decision-Making Process
Smart screens and mirrors do more than inform customers; they help them make purchasing decisions. For example, most people won't go back into the same store's dressing room a second time, even if the clothes they tried on didn't fit! Smart mirrors take the effort out of exploring options by putting them at the customer's fingertips, allowing them to view products in different colors and sizes, request alternatives from a floor rep, or even virtually try them on – all from their fitting room.
Smart devices like these also help shoppers narrow their choices quickly, simplifying purchasing decisions by minimizing distractions and the risk of analysis paralysis.
3. Optimize Field Management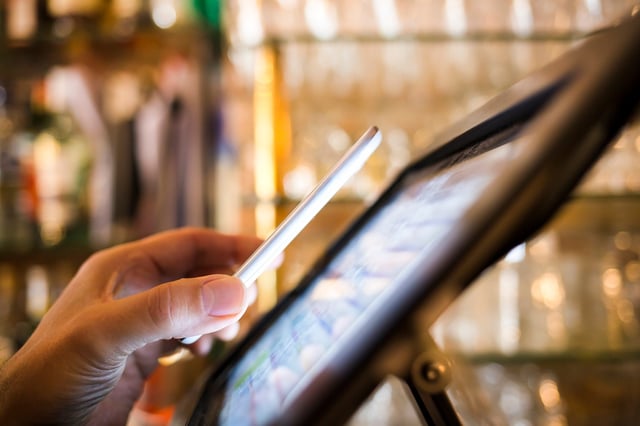 New smart retail devices also help managers optimize merchandising and inventory management, improving the shopping experience. RFID inventory tracking, for example, helps monitor stock – excellent for keeping shelves pristine and options available for shoppers. Sensor-enabled shopping carts similarly inform retailers of shopping patterns, allowing them to tailor in-store merchandising to consumer preferences.
4. Promote Experiential Marketing
Smart devices are making it easier than ever to deliver memorable in-store experiences to shoppers. Smart lighting, for example, can automate retail lighting best practices designed to guide shoppers around the floor. Lowe's recently took advantage of this experiential marketing hack by creating an interactive display that lets them test smart home products with display-attached phones. This lets customers experience all aspects of the product before leaving the store. Such customer-centric displays give a modern and interesting touch to what might normally be a dull or incomplete selection experience.
5. Personalize Customer Experiences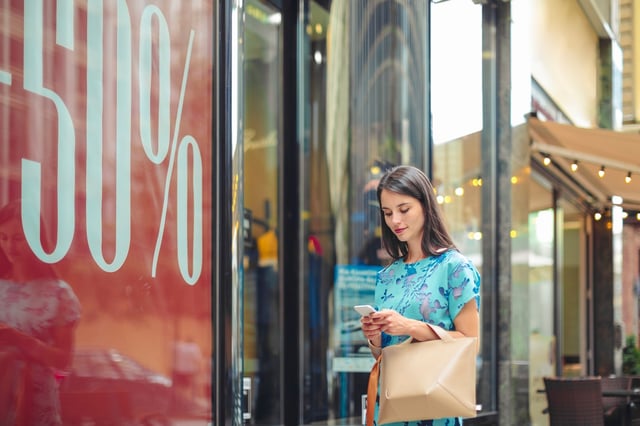 Retail technology is a great way to gather shopper data in order to customize their experience. Consumers appreciate rewards programs, for instance. 58 percent of loyalty members hope to see plastic loyalty cards move to a mobile equivalent; try creating a digital rewards program to gather customer data – this can create personalized experiences and help build a more loyal customer base.
Some stores are taking digital personalization as far as implementing smart signs. These calculate shopper emotions with sensors and then project messages that match their mood. Not every store needs to take techniques to this extreme to create personalized experiences, however; simple customer surveys can provide managers with a path to creating tailored options for their customers.

Tip: Be sure to create surveys with a plan in mind. Don't bug customers by asking long lists of seemingly pointless questions.
6. Create Seamless Transactions
More customer data means more chances to deliver seamless omni-channel experiences, synthesizing each customer's in-person and online experience and streamlining the cross-channel journey. Stores with a huge selection have begun creating retail navigation apps to help shoppers browse items and send them directly to their in-store must-haves with ease.
Tip: Upping your retail game can start small. Techniques as simple as accepting mobile payments and offering in-store pickup options for online orders can help elevate in-store experiences and give your business that modern edge.
Modernize Your Store with Retail Technology
Take your store's retail experience to the next level by including tech that personalizes offerings and makes in-store shopping fun. Robust retail execution software like Natural Insight can help track digital retail execution, manage customer data and deliver omni-channel retail solutions that are sure to please.
Learn how technology and other retail methods are driving improved customer experiences in our infographic, New Rules for Success in Retail: How Experiential Marketing Fits into the Evolving Customer Experience.
Caroline Lane is the Director of Marketing at Natural Insight. Prior to joining Natural Insight, Lane was a senior marketing manager with Aquicore, an energy management software system for real estate portfolios. Lane was one of the company's first ten employees hired and was responsible for building Aquicore's marketing strategy from the ground up. Lane also previously worked at Renault - Nissan where she helped the automobile manufacturer penetrate more than 14 Asian and African countries. She has a Masters of Science in Management from EMLYON, one of Europe's top ranking business schools located in France.