A cohesive plan to increase in-store revenue should aim to build foot traffic, up the total for each checkout and convert shoppers into loyal customers. Start amplifying your in-store sales with these strategies designed to make your products and displays pop.
Create Experiential Displays
Despite the upward trend in online shopping, the vast majority of consumers still make their purchases in stores. Why? Carefully crafted store design and experience make shopping, browsing – even looking in from the street – a delight.
Draw on experiential marketing trends to create a lasting impression on shoppers that persuades them to purchase and convinces them to come back. The most successful campaigns tell a story and evoke emotion; try building cohesive displays that convey a compelling narrative. For example, customers are less concerned with costs when feeling nostalgic; a brand with a primarily millennial audience could reference Furbies or the Backstreet Boys to tug at their heartstrings and push sales.
Start at the Storefront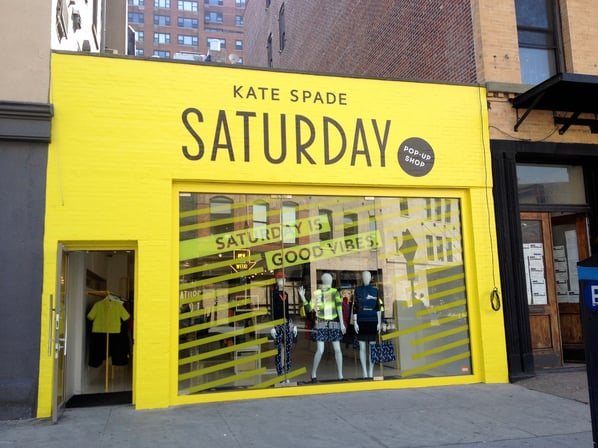 When planning merchandising tactics, consider what potential customers see before they enter your store. Prioritize window displays and try positioning a sale rack or free sample station right outside the entrance to lure customers in.
Additionally, convert passers-by into shoppers by alerting them of any promotions or offers going on. Leverage storefront chalkboards, window signs or Bluetooth beacons to tell customers why they should enter your store. If you don't offer a reason to come inside, why would they?
Leverage Signage
Your signage shouldn't stop at the storefront. Supplement displays throughout your store with signs that lead customers towards a purchasing decision. For example, try accompanying displays with product comparison charts for electronics or tools.
Keep signs short, clear and visually appealing. The average consumer will devote about 8 seconds of attention to something before moving on – don't lose your audience with wordy or hard-to-read signs.
Consider Promotions and Pricing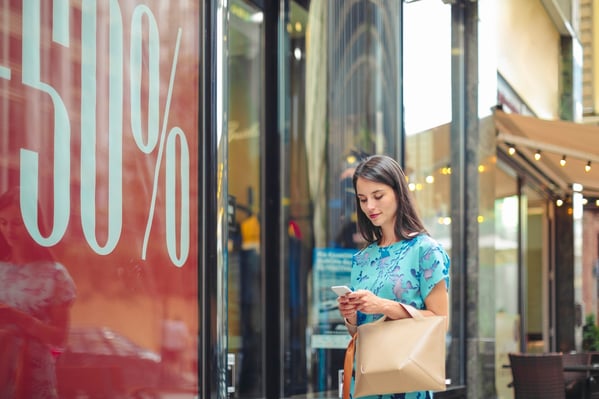 Increase revenue per sale by upselling customers. BOGO offers or bundled pricing – like discounting computer accessories with the purchase of a laptop – are great ways to encourage impulse buys. Advertise promotions with signage and make sure employees keep customers aware of deals they might have overlooked.
When displaying pricing, consider how you frame your prices. Explicitly calling a fee "small," for example, can increase conversion rates by 20 percent. Use this technique to cater to the quarter of shoppers that spend less than average. Luxury brands, by contrast, should shoot to increase perceived prices to appeal to high-end shoppers. That's right – luxury customers don't want anything that's been discounted!
Cross-Merchandise
Inspire additional purchases with retail merchandising techniques that mix different types of items together. Try creating helpful and relevant combinations – retail analytics and merchandising software can help shed light on what types of items customers often buy together. That being said, here are some no-brainers pairings you've already seen: chips and dip sold on the same shelf, food containers sold adjacent to baking ingredients, batteries next to dependent devices and styling tools sold next to beauty products. Be honest with yourself – these placements have worked on you!
Limit Options
While options encourage purchases to an extent, don't overdo it; too many choices can actually decrease the chances of a sale. A famous study once compared consumer behavior at two different jam-tasting booths – one with six jams and one with 24. The booth with fewer options drove nearly eight times as many sales as its competitor.
The takeaway? Don't overwhelm shoppers with too many choices. Instead, create compelling displays with a moderately-sized, carefully curated selection.
Train Field Reps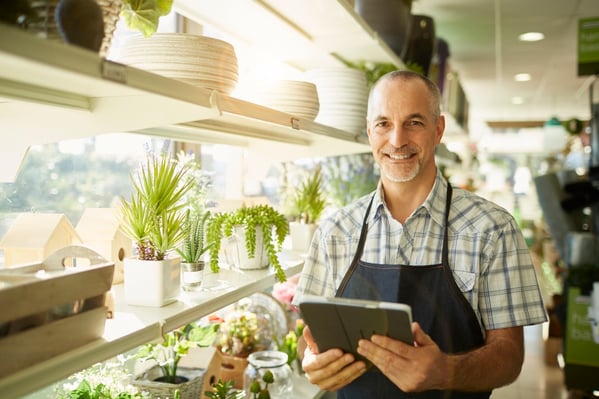 Over 10 percent of shoppers prefer an in-person chat with sales people when they need purchasing advice. Don't let them down! A knowledgeable and invested sales rep can increase sales by suggesting relevant products, answering questions and providing testimonials that help move customers towards a decision. Spend time training your team on product knowledge so they can assist customers and make appropriate, helpful recommendations for additional purchases.
Be sure to train your field team to represent your brand. Most stores increase sales with friendly, helpful representatives; luxury brands, however, drive more revenue with an aloof team that embodies the exclusivity they crave.
Manage Campaigns with a Retail Execution Software
While these techniques have the potential to significantly boost sales, ill-executed or poorly maintained campaigns can do just the opposite. A robust retail execution software like Natural Insight can help retailers plan, execute and monitor displays, layout, interactions, foot traffic and more.
Looking for more ideas on boosting sales? Check out our infographic, the New Rules for Success in Retail: How Experiential Marketing Fits into the Evolving Customer Experience.
Caroline Lane is the Director of Marketing at Natural Insight. Prior to joining Natural Insight, Lane was a senior marketing manager with Aquicore, an energy management software system for real estate portfolios. Lane was one of the company's first ten employees hired and was responsible for building Aquicore's marketing strategy from the ground up. Lane also previously worked at Renault - Nissan where she helped the automobile manufacturer penetrate more than 14 Asian and African countries. She has a Masters of Science in Management from EMLYON, one of Europe's top ranking business schools located in France.