Weather and season changes are some of the biggest drivers of purchasing decisions, second only to the national economy. As spring approaches, field merchandisers should take advantage of customer excitement and readiness to spend and give their bottom line a kick. Start with these top springtime merchandising tips.
Spring-ify Retail Displays
According to memorability research, consumers will more likely remember visual merchandising that's unexpected. Therefore, shoppers that have seen the same retail displays from a brand over and over may become immune to them. Brands should focus on creating memorable displays by taking the change of seasons as a cue to refresh merchandising tactics.
As winter begins to mellow, consumers can't wait to get outside, sport spring clothing and get inspired by bright colors, sunny displays and themes that scream fresh, clean and new.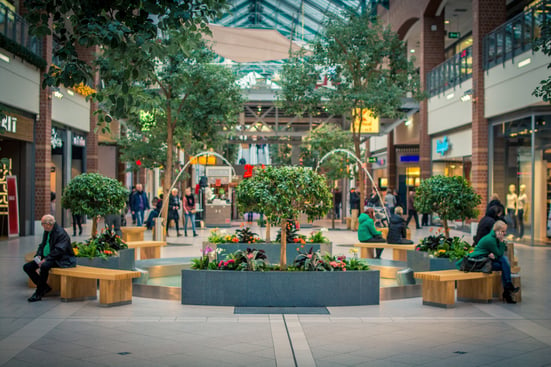 Consider which springtime themes resonate with your brand and incorporate them into exciting new retail display setups. Home and garden retailers, for example, might promote products with a spring-cleaning merchandising theme.
Make Promotions Prominent
The holiday season typically leaves consumer wallets feeling a bit worn. To compensate, consumers consistently spend significantly less after the holidays.
To coax shoppers out of spending hibernation, meet them halfway with prominent promotions. Focus on strong, eye-catching signage that clearly outlines your brand's best deals.
Be Ready for Tax Return Shopping
For 78 percent of Americans, tax returns make exciting spending money. Last year, the top ways people spent their tax returns included electronics, clothing, entertainment and new cars. One in five U.S. shoppers planned to spend their entire return on a tech purchase.
Long story short? April and May are the "treat yourself" months of the year.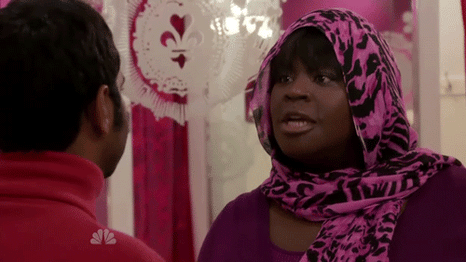 Field merchandisers can appeal to tax return spending by promoting larger or luxury items that shoppers often save up to buy.
Encourage Novelty Holiday Shopping
While the holiday season is technically over, spring has its fair share of holidays. Saint Patrick's Day, Easter and Mother's Day are consumer favorites that can boost retail sales significantly when merchandising execution is done right. Think of ways to incorporate holiday themes into your merchandising to become part of the hype.
Don't Forget Spring Break
Spring break affects college students, school-age children and their parents. That's a broad demographic, leaving a wide range of products open for spring break merchandising.
Eligible products can range anywhere from bathing suits to resources for outdoor family activities. Consider how your brand's products might appeal to spring breakers, and include imagery, signage and other merchandising techniques to get shoppers thinking vacation thoughts at your display.
Push Impulse Buys
To help get retail sales back up to those holiday season highs, try encouraging impulse buys.
Though unplanned purchases are often small, they can add up. The average consumer's impulse purchases total $5,400 a year.
One of the tried-and-true ways brands capitalize on impulsive buying behavior includes positioning low-price items near checkout. We've all felt that compelling "why not" mentality when faced with an array of cheap and appealing items like phone chargers, compact mirrors or candy at checkout.
Looking to spice up your impulse purchase merchandising? Try using bright lighting. Sunlight makes impulse purchases more likely, so displays with LED or bright halogen lights will draw customers in and push them to purchase.
Even better, if the option is available, set up retail displays outside to appeal to customers' desire to be outdoors, be the first thing shoppers see when they enter a store and allow them to catch those persuasive rays while shopping.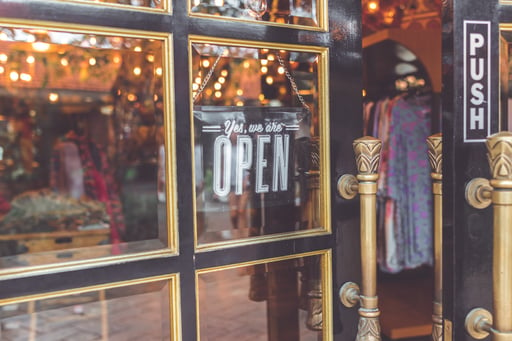 Brick and mortar stores outperform e-commerce in this category, so don't leave impulse buying opportunities on the table. Your competitors won't.
Get Social Media Friendly
Eighty percent of consumers would try a new product based on a friend's recommendation. Now that just about everybody is on Facebook, Instagram, YouTube or the like, it's time to bring those word-of-mouth recommendations to the great equalizer that is social media.
Work on making retail display spaces social media friendly. For example, make sure retail displays are photogenic and incorporate an overarching social media theme (like a hashtag campaign, for example) to encourage sharing.
Further, people are more active on social media when it rains – and spring is no stranger to rainy days. Take advantage of spring's fickle weather by encouraging social media activity on days when your weather app's looking gray.
Brands with a waterproof product, for example, could set up a "rainy day selfie" booth that invites customers to take photos while testing and spotlighting the item. Publishing companies could install a selfie station in bookstores encouraging customers to share a snapshot of themselves with their favorite #RainyDayReading selection. (Alliteration never hurts in a hashtag).
Need more inspiration? Check out our blog, Get Customers Sharing Your Brand on Social Media with Retail Merchandising.
Perfect Spring Merchandising with a Retail Execution Platform
Even the best products and displays can flop from sloppy merchandising. A robust retail execution platform like Natural Insight keeps brands on top of merchandising execution, from delegating tasks to enabling remote QA checks on displays.
Learn more about how retail execution technology helps brands pull off elaborate merchandising and experiential marketing plans in our infographic, The New Rules of Success in Retail.
Caroline Lane is the Director of Marketing at Natural Insight. Prior to joining Natural Insight, Lane was a senior marketing manager with Aquicore, an energy management software system for real estate portfolios. Lane was one of the company's first ten employees hired and was responsible for building Aquicore's marketing strategy from the ground up. Lane also previously worked at Renault - Nissan where she helped the automobile manufacturer penetrate more than 14 Asian and African countries. She has a Masters of Science in Management from EMLYON, one of Europe's top ranking business schools located in France.