Field representatives are the last brand-customer touchpoint before a purchase. Successful reps drive purchases by relating brand narratives and product information to customers.
What makes a great field rep? We find it's a combination of pre-existing strengths and effective training. Let's take a look at the traits that make a model field rep, and what it takes to hire and train high performers.
The Star Rep in the Field: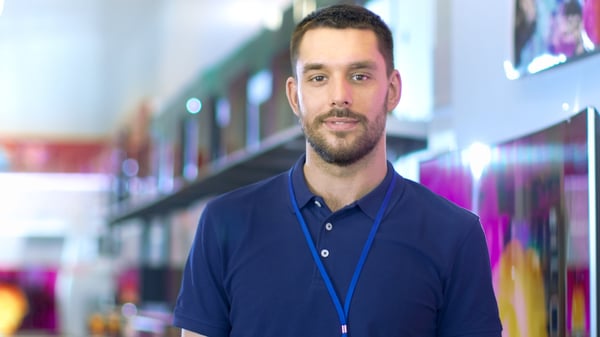 Field reps can be brand ambassadors, assisted sales representatives and merchandisers. They often work on-site to execute brand-issued instructions using planograms, retail audit software and other retail execution tools. To successfully complete these tasks, field reps should be:
Friendly, enthusiastic and approachable. Brand ambassadors and sales reps should be able to engage and relate to customers.
Knowledgeable about the brand and products. Shoppers like to ask questions (for some, it's the main reason they shop in stores). Brand ambassadors and field reps should be able to answer product questions and make recommendations based on their needs.
Attentive to detail and able to follow directions closely. Merchandisers need to be able to accurately recreate a planogram and recognize when items are out of place.
Most field reps are part-time (many are gig workers) and may wear more than one hat. As such, they should be open to flexible scheduling and adapt to a variety of tasks.
Intuitive problem-solvers. Field reps often work without direct supervision. From identifying the product that best addresses a customer's needs to coming up with quick fixes when a manager isn't available, field reps need to think on their feet.
Team players. Field reps rarely work in isolation. They should be comfortable working closely with customers and co-workers.
Employees that show up late or miss shifts reduce productivity and create extra staff work and stress.
Finding & Hiring Top Achievers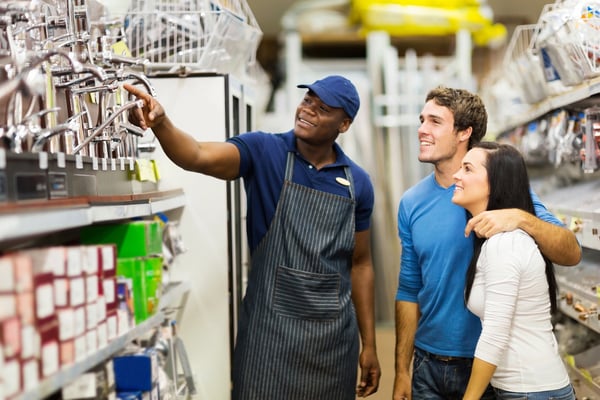 Write a Clear Job Listing.
Clearly list the job requirements and duties. If your rep needs to be able to lift 50 pounds or drive a car, say so. This eliminates discovering deal-breakers far into the interview process.
Look for Success Indicators.
Experience working in a similar position may indicate a good fit, but it's actually one of the least telling elements on a job application. Better indicators are the candidate's underlying traits and ability to learn new skills. Consider what makes a candidate ideal for the position and look for evidence of those qualities in the person's past work. If the position is heavily customer-facing, for example, look for job experience that emphasized person-to-person contact and professionalism. Anything from food service to tour guide experience could mark a qualified candidate. Someone with data entry experience could have the keen, detailed eye required to execute in-store merchandising displays.
Ask the Right Questions.
There's no way around some of the basic interview questions: hours, pay, qualifications, etc. However, to identify less tangible qualities like reliability and attention to detail, try asking questions that prompt candidates to demonstrate such skills. For example, ask candidates how they might handle a scheduling miscommunication that resulted in a double-booking, or ask them to analyze an example planogram's execution. Studies show that behavioral interviews, which use pre-planned questions specifically designed to measure competencies, have much higher success rates than unstructured interviews or reference checks.
Training New Hires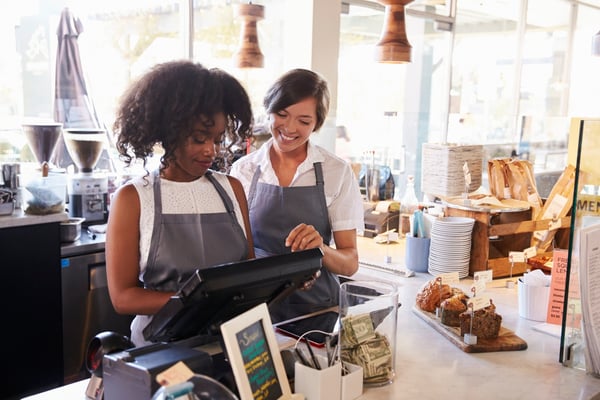 So you've brought some new members on board! Awesome. Now let's get them ready to go out into the field.
Train for Brand Knowledge
Truly successful field reps understand the brand's core values and target audiences as well as product specifics. Incorporate brand values into your employees' experiences, and issue study guides and checklists to help employees memorize those hard-hitting product stats.
Tool Training
Get your reps comfortable with the software and tools they'll be using to reduce errors and increase productivity. Note that people have different learning styles, and see that preferences for visual, auditory, written and interactive methods are fairly evenly distributed. Try alternating or combining techniques and varying training methods to maintain engagement.
Team Training and Activities
Field reps need to be team players. Get them acquainted with co-workers to improve collaboration using team training sessions.
Open-Door Management
Cultivate an open environment by encouraging team members to go to managers with (important) questions or issues. Asking questions first helps employees avoid extra work. In addition, a supportive and respectful work culture helps retain workers. Improving existing employees and fostering the success of high performers is so much easier (and cheaper) than starting fresh with a new hire.
Manage Field Reps with Retail Workforce Management Software
Field reps are the people who bring stores to life. Many brands and retailers use a robust workforce management software like Natural Insight to schedule employees, manage tasks and keep quality work output steady. To monitor quality task completion with your workforce, download our retail execution checklist.
Caroline Lane is the Director of Marketing at Natural Insight. Prior to joining Natural Insight, Lane was a senior marketing manager with Aquicore, an energy management software system for real estate portfolios. Lane was one of the company's first ten employees hired and was responsible for building Aquicore's marketing strategy from the ground up. Lane also previously worked at Renault - Nissan where she helped the automobile manufacturer penetrate more than 14 Asian and African countries. She has a Masters of Science in Management from EMLYON, one of Europe's top ranking business schools located in France.