As an employer, it is important to do your best to attract prospective employees. In today's retail job market, most of the candidates you'll find are a part of the millennial generation. Employing and retaining millennials becomes considerably easier when companies learn what's important to them. Millennials aren't like the generations that came before them; they have unprecedented ideas about what they'll accept to make a living. Let's take a look at what you can do to keep millennial workers happy and productive in your retail setting.
Tips and Tricks to Keep Millennials Engaged in Retail Employment:
Most millennials have definite ideas about the health issues, manner of engagement, and greater meaning of the work they do, requiring employers to give more thought to how they approach the workplace. The following are some considerations to keep in mind for better engaging millennial employees in retail work:
Location:
Assuming it's situated to attract customers, your store likely is already located in an area convenient for attracting millennial hires. Convenience is becoming more and more important as the generations progress and the world becomes more crowded, and many millennials prefer to work close to home. Environmental concerns also are leading more workers to avoid long commutes or time spent in vehicles.
The millennial generation would much rather live within walking or biking distance from work, allowing them to enjoy a short commute each day. Consider installing a bike rack close to your store to keep employees' bicycles safe, and make sure water is always readily available to your employees.
Balance:
For most, balancing work life and home life is a difficult task. Now more than ever, workers value jobs that afford them a healthy balance between work and home. While it may be argued that it's up to the individual to keep their home life separated from work and vice versa, employers actually can do many things to make the balance easier for employees.
Although retail work requires floor employees to be on-site, allowing managers or non-sales workers to do administrative work remotely on occasion is one possibility. Or consider implementing a more flexible schedule for employees, allowing them to exert more authority over their own work and accomplish things on a more natural timetable.
Environment:
Another important aspect of making sure your workspace is attractive to millennials is fostering a healthy work environment. It's vital to make sure employees are friendly and work well together, and workplace disagreements or problems should be taken care of in a timely and appropriate manner. It is also important to make sure your employees feel welcome when they come in to work. All employees should feel like their voices are heard by their colleagues and superiors; millennials especially value a personal connection with management and the company's ethos.
Health:
The millennial generation is known for taking their health very seriously. If you want to make sure your employees know you care about their health, consider providing healthy snacks or even lunches on certain days of the week. Make sure employees are getting plenty of breaks, especially for sales floor employees who stand for most of the day. And for admins who sit at a desk most of the day or inventory personnel who load and unload merchandise, stretching and moving can help to prevent repetitive stress injuries.
Message:
While it may be a little difficult to change your company motto based on who you want to employ, consider emphasizing your company's ethical message or products, as they may draw potential employees to you. Millennials care a great deal about the message the company they work for puts out into the world. Make sure you advertise the things that are positive about your company to let your employees know they can believe in you. The knowledge that they're working for such a great company will help them be confident and proud of the work they do there.
Perks:
One thing that will surely make working for your company a hit is offering company perks to incentivize workers. Consider holding company potlucks for your employees, where they will have time to socialize and enjoy their time at work while relaxing and eating great food. For special occasions, a raffle or various games with prizes employees can win. Host holiday gift exchanges for those who wish to participate, and acknowledge the birthdays of your employees. These small gestures can instill a sense of teamwork and togetherness among your staff.
Development:
Retail work requires customer service and related training automatically. But beyond the basics, if there's no way to move up in the workplace or expand their knowledge base, millennial employees may not see a reason to stay. To mitigate this potential issue, make sure you provide extra training to employees who wish to take advantage of it.
The nature of the training will vary depending on your workplace, but it is important that employees feel they can continue to improve themselves and move forward within the company or industry. Developmental training can benefit not only employees but the overall business, as well.
Workspace:
Retail spaces undergo periodic redesigns to keep up with changing fashion and business trends. The next time your company reboots or opens a new store, consider integrating changes designed to benefit millennial employees' preferences. Millennials value a sense of teamwork and communication with the people they work with, so, if possible, try dedicating a back room as a collaboration space or open working space. During the workday, team members can enter that room to trade advice with co-workers on how best to handle a situation or assignment, or they can relax and socialize during breaks.
Tech:
When it comes to hiring millennials, it's important to realize they prefer technological communication over face-to-face communication. While this seems ripe to present conflicts in a retail setting, it also can be seen conversely as an opportunity to keep up with the changing way that people shop, facilitating a smoother customer experience. Savvy shoppers are likely to have already done online research about products they seek, and allowing employees to consult technology to further assist them can level the playing field.
Also, implementing the use of text, email, Skype, or Slack for staff communication can be advantageous to employers looking for millennial workers. Messaging can be quicker, easier and more schedule-friendly, making shift changes smoother and communicating with workers who aren't in the store easier. It also provides all workers a clear, written idea of expectations and issues, which cuts down on confusion in the workplace.
Employing millennials can be a breeze if you understand the way they work. Implicating the right workplace policies, incentivizing workers, and learning how to communicate with the millennial generation are all key factors in attracting them and keeping them as employees.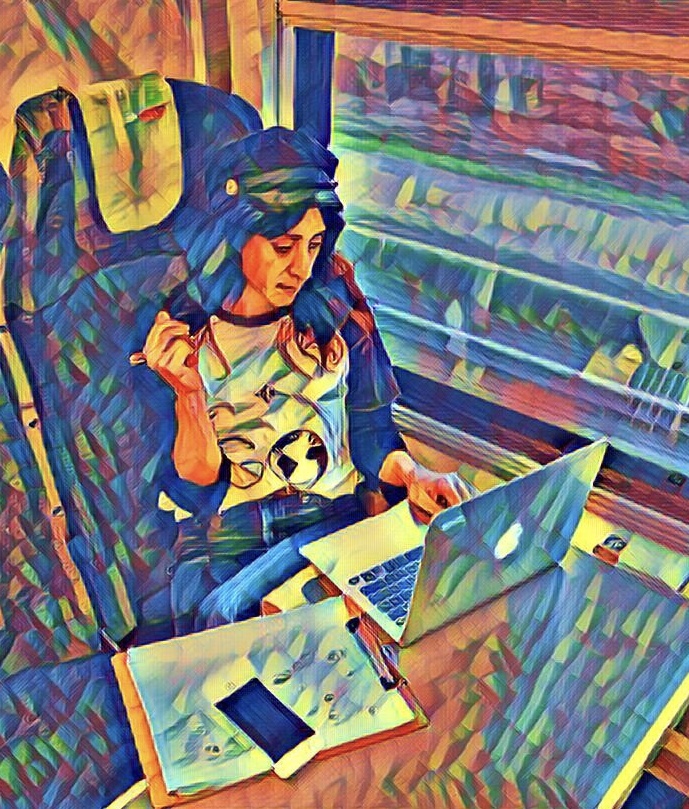 Laura Gayle is a full-time blogger who has ghostwritten more than 350 articles for major software companies, tech startups, and online retailers. Founder of www.BusinessWomanGuide.org, she created her site to be a trusted resource for women trying to start or grow businesses on their own terms. She has written about everything from crowdfunding and inventory management to product launches, cybersecurity trends, web analytics, and innovations in digital marketing.