Artificial Intelligence (AI) is completely disrupting every major industry, including retail. From robotic inventory analysis to cashierless checkout lines, major retailers across the country are deploying artificial intelligence technology and automation to create better customer experiences, improve efficiency and drive sales. With AI being used to predict demand and automate decision-making, employees and employers alike may wonder what's in store for the future of retail.
While the benefits of AI are endless, some worry that robots will eventually replace retail workers. However, this isn't the case. Technology only enhances the human aspect of both customer service and the retail experience overall. Contrary to what some in the industry might believe, the reality is that retailers will continue to need passionate employees to create truly customized in-store experiences.
For example, retailers like Saks Fifth Avenue have armed on-the-floor sales associates with tablets and mobile tools. With information at their fingertips, sales associates now have the insight they need to deepen their interactions with customers and improve sales — a key differentiator and advantage over online shopping. Therefore, rather than replacing physical workers, automation in retail will only enhance the skills employees bring to the table.
AI also is being deployed to manage the entire employee lifecycle, starting at the beginning of the employment journey through the improvement of HR and the hiring process. Through hiring platforms embedded with AI, retailers can better identify, recruit and retain motivated talent who have the required skill set as well as a passion for the brand and/or products.
When it comes to finding passionate, qualified employees, companies can use advanced analytics and machine learning in the hiring process to better predict which sales associates will not only be successful but also be the best fit for long-term employment. On average, replacing an employee can cost 20% to 30% of an annual salary, whereas re-skilling costs less than 10%. Automation makes HR processes more efficient and less costly, and provides leaders with new insights for a successful people strategy to bring about diverse skill sets.
Finally, AI can be used to fuel predictive analytics, improving the understanding of customer behavior and ultimately, increasing sales for retail businesses. Studies consistently show that companies that excel in customer experience can generate a high ROI for the company over time. Additionally, companies that invest in customer service ultimately have 60% more engaged employees, as well.
Another good example is the Ralph Lauren Polo flagship store on Fifth Avenue in New York, which uses smart fitting rooms with interactive mirrors. Using the mirror's touchscreen features, customers can change the settings to see how their outfit looks in different lighting. Additionally, the mirrors can recommend clothes and accessories to complete the ensemble. If the buyer is not ready to make a purchase on-site, they can choose to send information about the product to their mobile phone. Most importantly, customers also can use the mirror to call an in-store assistant to help with styling and finding additional sizes. Therefore, this new AI technology not only serves as an innovative way to engage customers but also leads to sales.
With about one in 10 American workers employed in the retail industry, it's understandable that workers may be concerned about the future of automation in retail. However, the future of retail is bright, as technological advances will only enhance the retail employee's ability to provide exceptional customer experiences and improve engagement.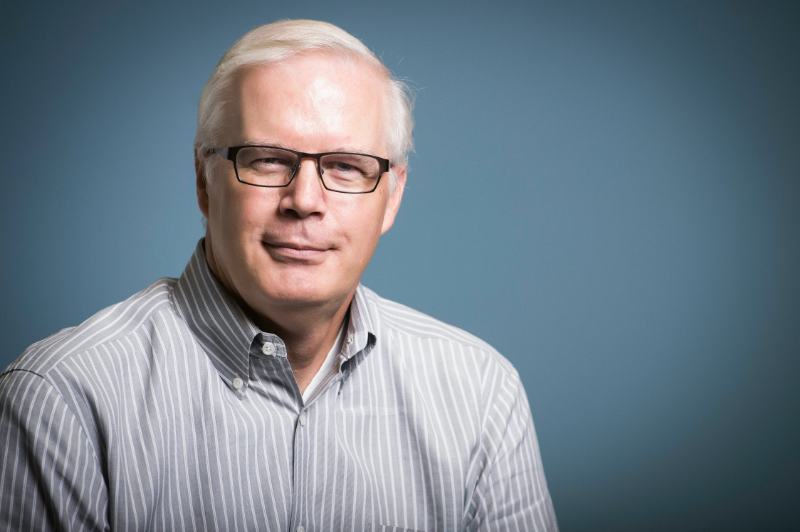 Stefan Midford is the Founder and CEO of Natural Insight and is an evangelist for simplification of the management of retail workforces. He has over 30 years of experience in information technology, operations and workforce management. His extensive business background includes leadership roles at major retail, credit and marketing businesses in the U.S. and Canada providing him insight into the strategic challenges facing organizations with distributed teams.