While consumers are still gearing up for their upcoming Halloween celebrations, retailers have been preparing for the busy holiday shopping season long before the first fall leaves hit the ground.
Customers' expectations are evolving alongside their appetite for spending. This year, the National Retail Federation (NRF) expects sales to be up as much as 4 percent during the holiday shopping period.
With so much at stake, retailers need to prepare for the most important shopping months of the year. Hoping to keep ahead of the competition? Take a look at the following strategies.
Invest in an effective in-store merchandising system.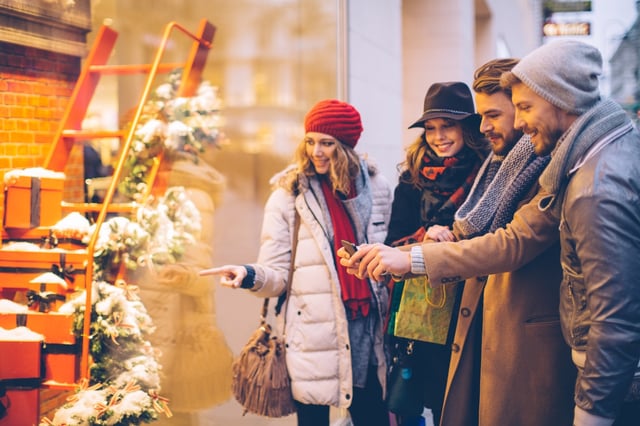 Although consumers relish the convenience of online shopping and mobile product research, they are still expected to return to physical stores this holiday season. In our 2017 Holiday Shopping Survey, we found that 87 percent of consumers will likely shop in-store this holiday season.
Retail is transforming, and retailers need to provide superior experiences to their customers to stay competitive. Part of those experiences include stores that are easy to navigate, have the right products on shelves and have knowledgeable sales associates available to guide and advise customers. Implementing an efficient retail merchandising software and retail execution strategy will help retailers streamline communication between headquarters and field staff. Those efficiencies optimize delivery of in-store objectives which, in turn, increase the likelihood that shoppers will bring their holiday dollars across the storefront threshold.
Develop a unified omnichannel strategy.
To attract more shoppers to their stores, retailers are likely to invest more in blended digital/in-store experiences. Delivering memorable, positive omnichannel shopping experiences is the best way to keep ahead of even the most cutting-edge competitors.
Part of that omnichannel strategy means preparing for early bird wish lists. According to the NRF, 63 percent of consumers noted they plan to use online wish lists to assist with their gift purchases. Not only are shoppers making their lists earlier than ever, they're also deciding on brands and products long before they ever see a storefront.
With so much riding on digital and store experience, retailers must ensure they have an effective omnichannel strategy in place. From wish lists to proper displays, it's essential that customers enjoy a seamless, engaging experience across all channels—physical and digital.
Offer unique in-store experiences.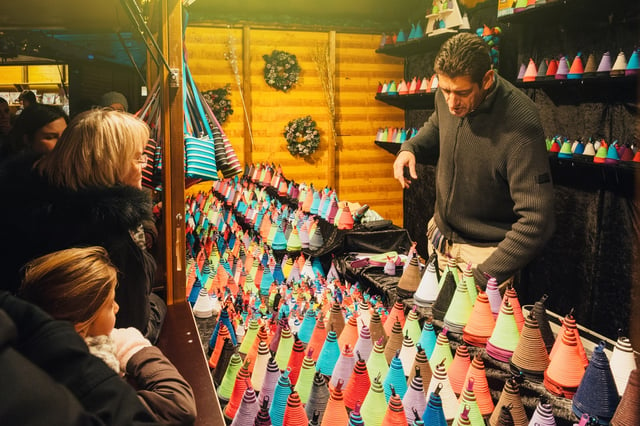 Consumers are expecting more and more from each holiday season; lights, decorations, extended business hours and special touches all help to create memorable experiences. Fortunately, the holidays are the ideal time to close in on several worthwhile goals. Retailers can: invite new shoppers to interact with products, make a lasting impression on consumers and increase loyalty with current customers.
In our holiday survey, we found that 44 percent of consumers want to experience products before buying them, and count this as one of the best ways for retailers to make the shopping experience more enjoyable.
To give these avid shoppers a real-life taste of their next favorite product, retailers can turn to experiential marketing campaigns. These campaigns allow you to experiment with installations, experiential events and other immersive tactics which can help expand both traffic and sales.
Regardless of which tactic you might use, an ideal in-store experience won't be the same for everyone. To optimize the holiday shopping experience, retailers and brands need to understand what their audience wants. Using strong retail merchandising software, retailers can efficiently collect and analyze consumer behavior data to gather vital insights about in-store execution, competition, foot-traffic and more to inform future initiatives.
An Effective In-Store Merchandising Software Drives Shoppers to Stores
As shoppers put together their shopping lists and head into stores this holiday season, it'll require a combination of tactics to capture their attention. With these three strategies in mind, you won't fall behind the competition.
A robust retail merchandising platform like Natural Insight provides enhanced retail execution for retailers and offers unprecedented visibility into what is happening in their stores. On-demand communication tools help to consistently deliver the best experience to their customers, carry-out flawless in-store execution and drive more sales with a unified user experience.
To find out what customers want, and how to keep foot traffic high this holiday season, download our exclusive report on our 2018 Holiday Shopping Survey today!
Caroline Lane is the Director of Marketing at Natural Insight. Prior to joining Natural Insight, Lane was a senior marketing manager with Aquicore, an energy management software system for real estate portfolios. Lane was one of the company's first ten employees hired and was responsible for building Aquicore's marketing strategy from the ground up. Lane also previously worked at Renault - Nissan where she helped the automobile manufacturer penetrate more than 14 Asian and African countries. She has a Masters of Science in Management from EMLYON, one of Europe's top ranking business schools located in France.