Unlike more traditional holidays, Halloween is one that always keeps retailers on their toes, as the beloved autumn holiday is up for interpretation each year. Considering last year's retail spending was a record-breaking $8.4 billion (a $1.5 billion increase from 2015, with over 171 million Americans participating in one way or another) those numbers are only likely to continue growing this coming holiday.
However, before consumers have even begun to think about what superhero costume they're going to wear this year, retailers need to prepare for the Halloween shopping rush ahead of time. Here are a few trends retailers should consider as they prep and plan for the busy Halloween season.
Millennials Sway Halloween Retail Trends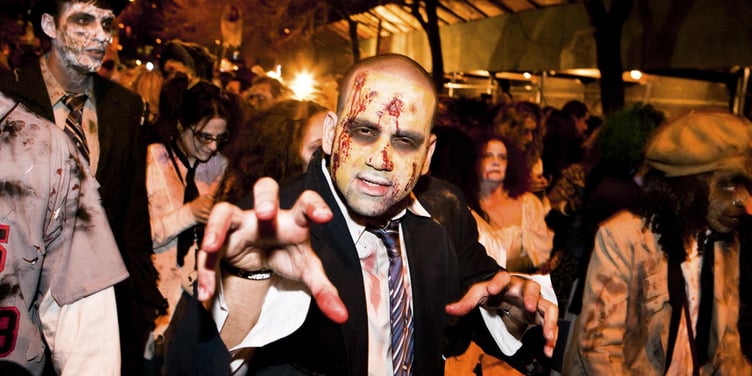 Surprisingly, trick-or-treating appears to be declining, but the number of people who plan to purchase costumes continues to increase. The main culprit? That's right, millennials.
Halloween is an optimal time to capture the attention of millennial consumers. It's no longer just a children's holiday; people between the ages of 18 and 34 are most likely to participate in the festivities. As the largest generation since baby boomers, millennials are heading into their peak spending years, and they're eager to purchase Instagram-worthy costumes and party decorations.
Growing up with social media platforms, Halloween entices millennials who are excited at the chance for self-expression. Also, more than anyone else, this generation is about "the experience." They value unique experiences and want to share them on their social channels.
For millennials, social media is not only used to capture memories and experiences but also to plan and coordinate Halloween activities. For instance, costume inspiration is now primarily generated through online shopping and surfing social media rather than while in-store shopping. Millennials specifically turn to Pinterest and YouTube for costume inspiration. Savvy retailers, keep this trend in mind when developing your omnichannel outreach to this market.
Unique Experiences Engage Consumers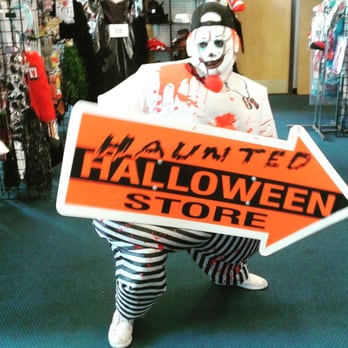 Speaking of "the experience," consumers are increasingly eager to enjoy experiences and events such as parties, haunted houses, festivals and theme parks. This year, consumers are not opposed to spending a little extra for something special, and thus are more susceptible to promotions and events. In response to this shift in shopping habits, retailers should consider implementing experiential retail strategies to engage consumers.
Retail stores are typically common gathering places for communities and would be a natural fit for retailers to host or sponsor events. Since the number of people wanting to get into costume for the holiday continues to increase, hosting a costume contest or fashion show could be an opportunity to connect with customers. Or you could help jump-start the halloween spirit by transforming retail stores in haunted houses like the British grocery store Tesco (video below, it is worth a watch!)
Anticipating Halloween with Retail Merchandising Software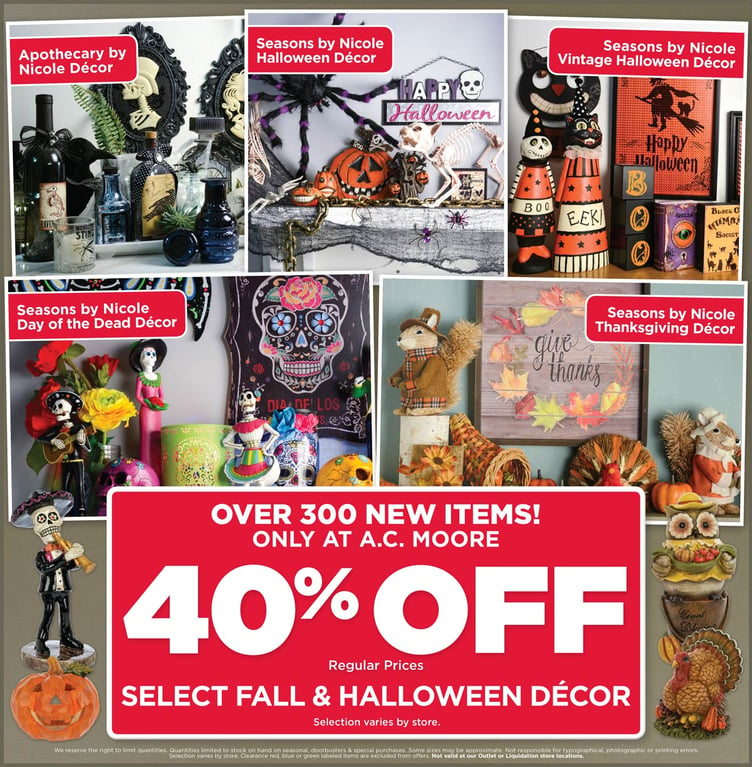 Due to constantly changing consumer expectations, retailers' ability to learn and adapt becomes increasingly important. This year, retailers should prepare for the Halloween holiday by offering a wide variety of options in costume, decorations and candy, while being avid with their promotion techniques across all platforms. (The more visible your brand is now, the more likely customers will remember it when they start planning for holiday shopping in November and December!)
Through an in-store merchandising platform, retailers can engage their target consumers and increase revenue by making sure that in-store holiday programs are executed correctly.
For example, many retailers and brands—like craft store AC Moore—send holiday coupons to attract customers. These retailers and brands can significantly boost sales by using retail execution software to ensure their products are available and their promotions are properly displayed when customers arrive.
Effective retail execution and workforce management solutions will help you ensure your workforce comprises talented sales associates and experiential staff members and effectively assign and confirm tasks completion. Most importantly, they can encourage customers to stay and shop with a seamless, enjoyable experience.
Using a robust retail execution and workforce management platform like Natural Insight offers retailers unprecedented visibility into what is happening in their stores. On-demand communication tools help to consistently deliver the best experience to their customers, carry-out flawless in-store execution and drive more sales with a unified user experience.
To learn more about key in-store trends and customer expetactions this Holiday Season, download our exclusive 2017 In-Store Holiday Shopping Report today.
Caroline Lane is the Director of Marketing at Natural Insight. Prior to joining Natural Insight, Lane was a senior marketing manager with Aquicore, an energy management software system for real estate portfolios. Lane was one of the company's first ten employees hired and was responsible for building Aquicore's marketing strategy from the ground up. Lane also previously worked at Renault - Nissan where she helped the automobile manufacturer penetrate more than 14 Asian and African countries. She has a Masters of Science in Management from EMLYON, one of Europe's top ranking business schools located in France.