Brand connections are a win-win for retailers and consumers. 91 percent of consumers' emotional brand connections are positive, and they pay off: retailers that resonate with their audiences create customers which spend twice as much over time.
Brand Values Reflected in Stores Solidify Positive Connections
Today's customer doesn't just want to find the best or cheapest product; they want to connect with and support brands committed to affecting positive change – even if it means spending more money to do so. Brands can build a stronger bond with consumers by reflecting their values in their in-store retail strategy.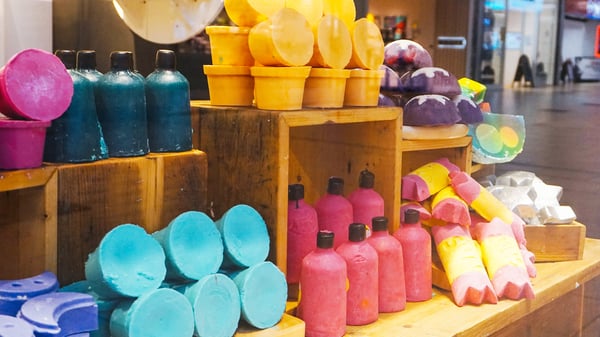 Photo Credit - Michelle Raena
Examples that demonstrate these connections are diverse. Lush Cosmetics, for instance, demonstrates their natural and eco-friendly values by labelling each product with the profile of the person who made it. That is, unless it's one of their "naked" products, which come completely unpackaged to eliminate waste.
In another instance, American Eagle's lingerie line, Aerie, supports body positivity by featuring only unretouched models. Its new stores feature comfortable fitting rooms and signs that celebrate individual beauty.
Consumers hear these positive messages. In today's retail environment where memorable experiences reign, such in-store merchandising techniques are likely to inspire shoppers to connect with your brand and return to your store.
Increased Engagement Helps Personalize Retail Experiences
Emotional connections encourage customers to engage more with brands on various platforms. This increased consumer willingness to interact with brands helps companies create more customized experiences. Nike's retail app, for example, alerts consumers of nearby products they may be interested in based on past activity as soon as they walk into a Nike store.
Leverage omnichannel strategies to get customers connected on social media, online and in stores, and create mission-aligned experiences on each. For example, Starbucks, whose mission statement is "to inspire and nurture the human spirit," has redesigned their rewards app to not only enable mobile purchases and track rewards, but also to connect with their consumers on a deeper level. The app partnered with Spotify to allow customers to identify and save songs playing in stores to their personal playlists. Starbucks plans to allow customers' music preferences to guide future in-store playlists, tailoring their in-store experience to their loyal followers.
Brand Connections Inspire Great Experiential Marketing Campaigns
Consumers shop online out of convenience; they shop in stores for the experience. Retailers are capitalizing on this trend by providing experiential marketing campaigns that invite consumers to engage with brands and products in stores.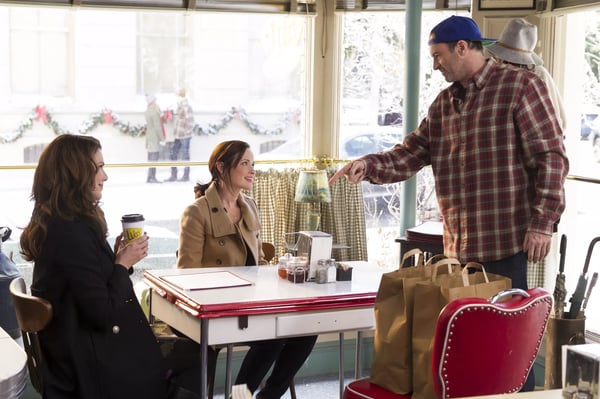 Photo Credit - Netflix
Some of the strongest experiential campaigns tap into consumers' existing emotional connections. Netflix, for example, drew on fans' nostalgia for the show Gilmore Girls to create pop-up coffee shops fashioned just like the show's famous Luke's Diner. Red Bull appealed to consumers' sense of adventure by commissioning a record-breaking parachute jump that broke the sound barrier.
Consider basing an experiential marketing campaign around your consumers' strongest emotional connections to create a truly memorable and successful event.
Draw on Brand Values to Deliver Memorable In-Store Experiences
A strong mission statement can drive authentic connections that increase customer interactions, purchases and loyalty. Let your brand identity and values inspire ways to connect with consumers, and highlight those connections in stores and customer experiences.
Effective merchandising, experiential marketing and omnichannel strategies require attentive retail execution planning and monitoring. To learn how a robust retail execution software like Natural Insight can help you connect with customers in stores to improve sales, download our infographic, New Rules for Success in Retail: How Experiential Marketing Fits into the Evolving Customer Experience.
Featured Image Photo Credit - Destin Commons
Caroline Lane is the Director of Marketing at Natural Insight. Prior to joining Natural Insight, Lane was a senior marketing manager with Aquicore, an energy management software system for real estate portfolios. Lane was one of the company's first ten employees hired and was responsible for building Aquicore's marketing strategy from the ground up. Lane also previously worked at Renault - Nissan where she helped the automobile manufacturer penetrate more than 14 Asian and African countries. She has a Masters of Science in Management from EMLYON, one of Europe's top ranking business schools located in France.