In 2017, the retail industry adjusted to regular disruption, and 2018 is likely to see even more digital upheavals. Customers desire increasingly unique retail experiences and sales knowledge to entice them into the brick-and-mortar store. Today, once-flourishing shopping malls and shopping centers are entering a period of transformation as retailers grapple with this shift in customer shopping habits.
Together with property owners, retailers are taking the retail experience more seriously when assessing the role of their real estate footprint. To remain relevant, traditional commercial real estate must reinvent itself and evolve along with customer's expectations.
Retail Tenants Embrace the Experiential Retail Strategy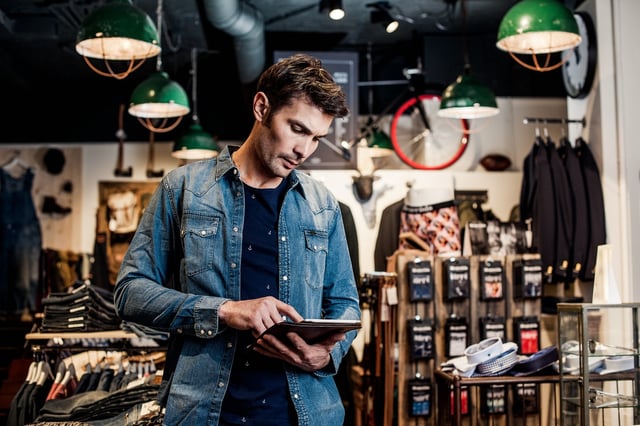 While the current industry narrative that "brick-and-mortar retailers are struggling in the age of e-commerce" is greatly exaggerated, continually changing consumer expectations have indeed caused the industry to make many rapid shifts. Subsequently, new retail models are evolving to meet the demand to deliver the experiences and expertise that consumers crave.
For today's consumer, frequenting a store that merely sells goods alone has become much less appealing than it once was. Now, shoppers value experiences, and experiential marketing, or "engagement marketing," are helping retailers drive foot traffic. The retailers that have recognized the power of providing experiences to shoppers understand that real estate is now measured by how well a retailer can enhance its brand and overall omnichannel retail sales rather than that location's sales numbers alone.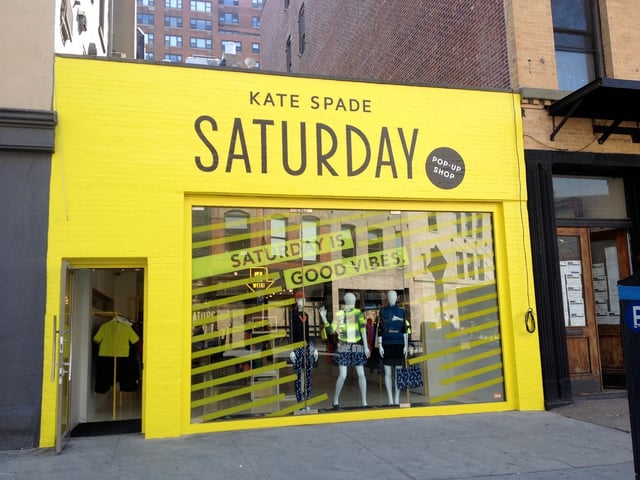 As such, retail tenants are beginning to utilize experiential retail strategies to draw consumers to visit their physical stores. For instance, clothing and accessories brands like Warby Parker and Bonobos are digital-first brands that are building physical stores around their e-commerce websites to reach offline customers. These spaces mirror branding lessons learned online and on social media in the physical store, creating a unified, omnichannel experience for customers.
And, as shopping malls continue to see more and more store vacancies, retailers are evaluating the function of the physical store. For example, pop-up shops and temporary experiential retail spaces are becoming more appealing to retailers as a way to create brand excitement and engage with new customers. The convergence of these numerous trends has offered new opportunities to architects, marketers, and retail merchandisers. Pop-up shops, showrooms, experiences, and events are a new and engaging way for retailers to use real estate to help build their brand.
Drive Foot Traffic with Retail Merchandising Software
Although retail real estate is undergoing rapid transformations, retailers now have an opportunity to rebuild spaces for engaging experiences. Essentially, the best thing commercial real estate owners can do is to continue to invest in ideal property locations that remain relevant for tenants and customers alike. And, through experiential marketing campaigns, brands and retailers can attract customers to the shopping center and their particular store by engaging consumers with live, branded experiences and unique product placements. This new real estate model is providing consumers with a positive brand event or encounter that drives sales.
A robust retail execution and workforce management solution like Natural Insight can provide unprecedented visibility into retail stores, consumer trends and foot traffic analysis. It can ensure quality execution of in-store events and experiential campaigns that delight customers and drive profit. Using Natural Insight's retail merchandising software, retailers can deliver flawless in-store merchandising and collect significant data insights to make better business decisions.
To learn more about the benefits of experiential marketing campaigns and effective retail management, download our infographic: New Rules for Success in Retail: How Experiential Marketing Fits into the Evolving Customer Experience, today!
Caroline Lane is the Director of Marketing at Natural Insight. Prior to joining Natural Insight, Lane was a senior marketing manager with Aquicore, an energy management software system for real estate portfolios. Lane was one of the company's first ten employees hired and was responsible for building Aquicore's marketing strategy from the ground up. Lane also previously worked at Renault - Nissan where she helped the automobile manufacturer penetrate more than 14 Asian and African countries. She has a Masters of Science in Management from EMLYON, one of Europe's top ranking business schools located in France.