Ever struggled to put furniture together with print-out instructions?
That's a little how field reps often feel when working with traditional planograms. While planogram compliance is essential to successful merchandising execution, traditional planograms are notoriously complicated and hard to read, which can lead to display setup mishaps. Here's how next-gen planograms are revolutionizing the retail merchandising process:
They're Interactive.
Instead of handing field reps a piece of paper with an overwhelming amount of visual information on it, Natural Insight broke up the traditional planogram into an interactive, instructional walkthrough. With Natural Insight's merchandising application, field reps can click through step-by-step setup instructions. Question-based prompts like "Did you place X number of boxes on the shelf?" and "Are all product labels facing forward?" help workers ensure they didn't miss a step.
Employees can also take photos of finished displays within the app and submit for review. This way, managers can check displays without visiting each retail location, streamlining remote management.
And rest easy – photos are tagged with time, date, location and other metadata to tip managers off to falsified submissions.
This function also works to assist employees with periodic display checks. Rather than review a paper planogram to ensure displays remain organized, employees can follow the interactive prompts to ensure everything is up to par.
They're Real-Time.
When employees submit display setup photos, managers can take a look right away. Natural Insight's merchandising app functions in real time, helping brands keep tighter checks on their merchandising efforts. Compare that to a brand still setting up their displays with traditional paper planograms: they're prone to error. Not ideal, since sloppy displays are far less likely to draw customers than pristine, eye-catching ones.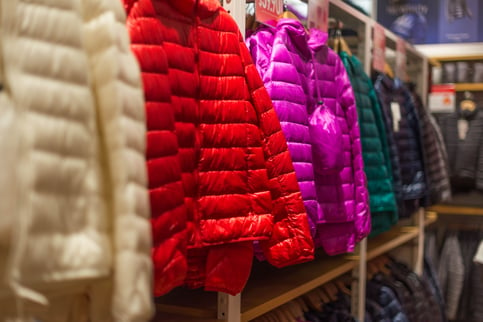 In fact, studies show that quality displays with clear organization better direct consumers toward focal points; next-gen planograms are a must for displays advertising new products, promotions or special deals to ensure they grab consumers' attention.
Tip: Check out our recent blog post for more ideas on how to beat out competing retail displays.
Interactive planogram systems also help managers view all their tasks in one central location – they can check display setups as they come in or review all submissions at once for a quick QA screen.
They're Integrated.
Planogram apps can also integrate setup information with other task and employee data. Managers can track employee performance by syncing their attendance records, check-in and check-out times, task completion and more. This helps them track their top-performing employees – when extra-important assignments come in, they'll know who to staff.
Additionally, the app can integrate with merchandise information, like inventory and target stock levels. The next-gen planogram knows how many of each item should be on shelves and in storage and can pull these numbers when guiding floor reps through a display check.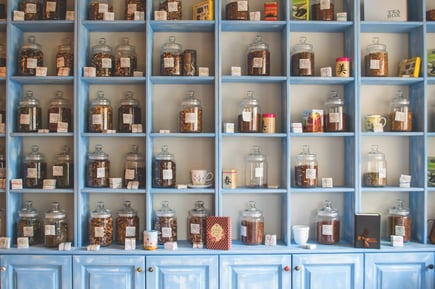 If retail inventory is low or out-of-stock, employees can let managers know right away through the app, bypassing paper trails known to prolong stockouts by weeks.
Ditching Traditional Planograms for Next-Gen Retail
Next-gen planograms ease the display setup and field management process, leading to streamlined remote retail management, better-quality displays and more purchases overall.
For other ways to modernize your retail efforts, check out our infographic on experiential marketing – one of the biggest trends in retail.
Caroline Lane is the Director of Marketing at Natural Insight. Prior to joining Natural Insight, Lane was a senior marketing manager with Aquicore, an energy management software system for real estate portfolios. Lane was one of the company's first ten employees hired and was responsible for building Aquicore's marketing strategy from the ground up. Lane also previously worked at Renault - Nissan where she helped the automobile manufacturer penetrate more than 14 Asian and African countries. She has a Masters of Science in Management from EMLYON, one of Europe's top ranking business schools located in France.