It can be hard to delegate on-site managers for every shift. That means employee autonomy is critical to keeping stores running smoothly. Whether it's holiday shopping ramp-up or a new merchandising plan, retailers need to keep displays and inventory in top form to keep the machine humming and satisfy busy shoppers.
Retail technology gives employees the tools they need to do great, independent work. Mobile workforce management is the tool that gives managers the time they need to focus on strategy and planning. Here's how:
Automated Retail Merchandising Guidance
When managing remotely, retailers need to ensure employees are completing their work correctly. Fortunately, some retail technology can guide employees through tasks to help ensure correct execution without direct supervision.
Natural Insight's retail merchandising software, for example, walks employees through display setups and multi-step tasks using guiding questions and prompts. Managers can create and configure these questions to meet different task specifications; a display quality check, for instance, might include several questions to ensure fixture cleanliness, merchandise placement and sufficient item inventory.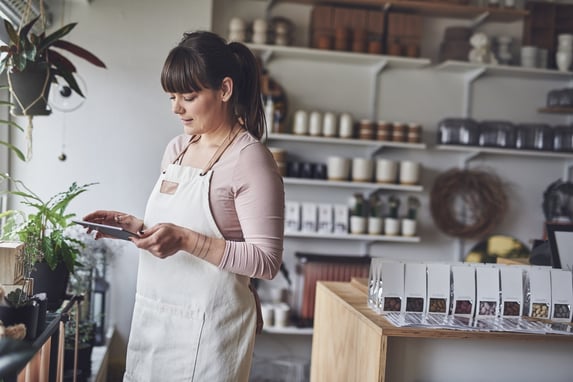 How does this relate to modern retail? Well, experiential marketing has taken off in the wake of mundane online shopping experience – experience is king with millennials. Retailers are responding in stride with interesting and elaborate displays that successfully capture attention and push sales. In fact, 65 percent of customers feel that live events and demonstrations are the single best way to learn about a product. Without aids, though, it can be difficult to instruct employees on exactly how to bring a winning display idea to life.
That's why field execution software allows managers to supplement instructions with photos and videos, assisting employees in executing complex tasks without direct management. Managers can free up time they would have spent overseeing retail execution and trust employees' abilities to complete tasks autonomously.
Fraud and Time Theft Monitoring
Okay, but what about those few employees who, when given an inch, will find a way to take a mile? How can I trust that they won't cheat the system when I'm not there?
This is a common retail management concern as companies move to mobile retail technology. Leaving employees to execute tasks without supervision requires trust. And, while most employees value honest work, retail execution technology has a few built-in check and balances to prevent time theft and employee fraud.
First, modern workforce management software is GPS-enabled, and can record when and where an employee checks in and out of shifts, as well as instances in which employees leave work premises. Managers can check these numbers for potential time theft as well as to address short-staffed shifts: when someone hasn't arrived for their shift, managers can check in with that employee and work to find an emergency cover if needed, all within minutes of the shift's start time.
Second, retail management software also watches for employees falsely claiming they completed tasks. With visual verification technology, employers can require floor reps to send pictures of finished tasks for managers to review for completion and quality assurance. Further, these submitted photos can carry metadata tags that show when and where the photo was taken as a further precaution against fraud.
Performance Ratings and Incentives
Another work performance check that supplements direct supervision is a workforce health rating system. Some workforce management software allows employers to rate employees' work and track averages to assess performance over time.
Often, managers share ratings with their employees to let them know how they're doing and motivate quality performance. Concrete performance feedback helps reinforce quality work and correct behavior where needed, ultimately helping employees feel confident and autonomous in their work. A transparent employee rating system can help employees work unsupervised with ease, freeing up management time.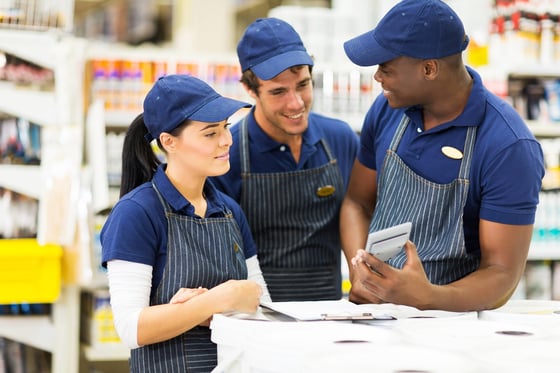 Tip: A little bit of friendly competition is a great way to motivate workers – try using performance scores to inform an "employee of the month" or similar program that rewards quality work.
Build an Autonomous Workforce with Retail Merchandising Software
Busy seasons, store growth and unplanned issues make it hard for management to be everywhere at once. With a mobile workforce management platform like Natural Insight, employees can complete tasks with concrete instructions in a system that makes quality assurance a breeze.
Wondering how your store's compliance currently stacks up? Download our retail audit checklist now to see how you can amplify sales through perfect execution.
Caroline Lane is the Director of Marketing at Natural Insight. Prior to joining Natural Insight, Lane was a senior marketing manager with Aquicore, an energy management software system for real estate portfolios. Lane was one of the company's first ten employees hired and was responsible for building Aquicore's marketing strategy from the ground up. Lane also previously worked at Renault - Nissan where she helped the automobile manufacturer penetrate more than 14 Asian and African countries. She has a Masters of Science in Management from EMLYON, one of Europe's top ranking business schools located in France.