The role of the physical store continues to change as in-store and online shopping blend together and inform one another. To provide a seamless shopping experience to customers across physical and digital channels while tracking changing consumer behaviors, retailers and brands will need to pursue a holistic approach through omnichannel retail marketing.
Although online shopping and online-only stores continue to thrive, the physical store plays an essential role in driving consumer awareness, traffic and sales. In particular, brands can use brick-and-mortar store openings to their advantage to inform their omnichannel strategies and accelerate business growth—in-store and online.
Flawless In-Store Execution is Vital to a Superior Omnichannel Experience
An omnichannel strategy is necessary for retailers to survive today. According to a Harvard Business Review study, 73 percent of shoppers used multiple channels during their shopping journey. By providing a seamless omnichannel shopping experience, retailers can enjoy a competitive edge over online-only retailers by leveraging their store assets. Just as digital channels can drive customers to the physical store, the opening of a brick-and-mortar location similarly drives traffic to the brand's website and impacts online sales.
Unexpectedly, the growth of online shopping appears to be slowing down. In response, an increasing number of online retailers are opening physical stores to attract customers. In fact, studies have found that when a retailer opens a new physical storefront, traffic to that retailer's website jumps an average of 52 percent. Also, research indicates that local web traffic remains at an increased level well after the store's opening and sustains a positive impact on the digital interaction with the brand.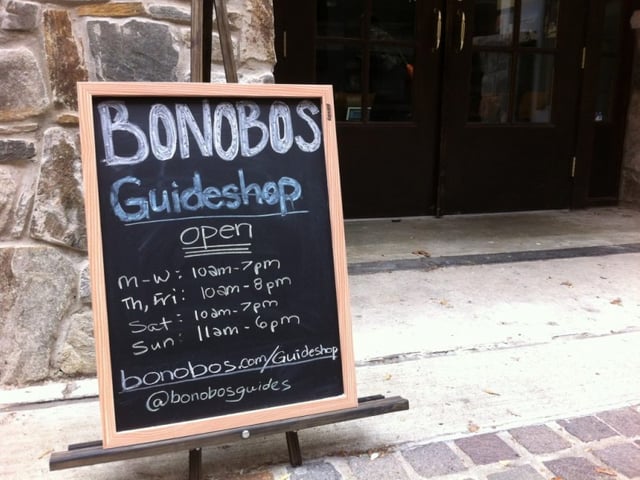 The physical store will be essential to retail success in 2018 and beyond. It offers consumers a chance to see and touch products in person (even if they ultimately buy the product online), and is a key strategy for retailers to find and retain customers. Fusing in-store and digital channels together to provide a seamless omnichannel experience provides significant economic value to retailers. For example, digitally-native brands such as Bonobos and Rent the Runway have begun opening brick-and-mortar locations across the country. These companies are using the data collected through their online sales to inform their brick-and-mortar storefronts and are continuing to build customer profiles through their physical locations.
However, enhanced retail execution is necessary for a superior in-store experience that drives foot traffic. To create such an experience, it's essential to keep shelves stocked, implement store signage when needed and verify that marketing materials are updated and executed properly to capture customer attention.
Omnichannel Retail Marketing and In-Store Execution Deliver Results
The shift to omnichannel retail marketing offers huge opportunities to retailers. Most customers don't shop online or in-store exclusively—they jump freely between the two. With an omnichannel strategy, retailers can establish continuity between all of their channels to ultimately create the ideal in-store experience. Retailers need to provide both a strong online shopping experience and an easy path from the website to their brick-and-mortar stores and vice-versa. Leveraging the physical store and digital campaigns can help retailers better position themselves to provide the optimum customer experience.
A robust retail execution and workforce management solution like Natural Insight provides enhanced field productivity and unprecedented visibility into retail stores to ensure quality in-store execution. Using Natural Insight's retail merchandising software, retailers can:
Deliver flawless in-store merchandising.
Collect significant data insights to make better business decisions.
Drive sales through a unified user experience.
To learn more about the benefits of omnichannel retailing, download our infographic New Rules for Success in Retail: How Experiential Marketing Fits into the Evolving Customer Experience today!
Caroline Lane is the Director of Marketing at Natural Insight. Prior to joining Natural Insight, Lane was a senior marketing manager with Aquicore, an energy management software system for real estate portfolios. Lane was one of the company's first ten employees hired and was responsible for building Aquicore's marketing strategy from the ground up. Lane also previously worked at Renault - Nissan where she helped the automobile manufacturer penetrate more than 14 Asian and African countries. She has a Masters of Science in Management from EMLYON, one of Europe's top ranking business schools located in France.