Unlike traditional marketing channels, experiential marketing can engage and nurture loyal customers while offering financial gains for retailers and brands. However, one of the biggest pitfalls of experiential marketing campaigns is defining success. Even if your event garnered a great turn out, that doesn't always mean that it created substantial gains for the company.
Fortunately, retailers and experiential marketing companies can use the latest retail execution and workforce management tools to gain insights into the effectiveness of their experiential marketing strategies. With the ability to delight consumers, create memorable experiences and attract new customers, experiential marketing might just be the missing step in your marketing strategy.
Measuring Customer Satisfaction & ROI from Experiential Marketing Campaigns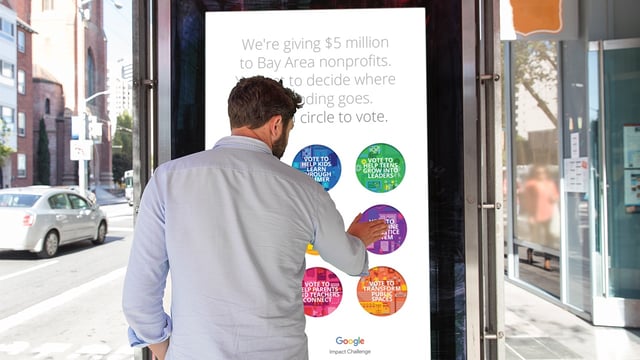 According to a recent study by EventTrack, 65 percent of brands using experiential marketing say it positively correlates with sales. Consumers today value personalized, interactive experiences that allow them to engage with their favorite brands across channels. For instance, following an event, 71 percent of participants report a more favorable opinion about the product, brand or company being promoted and are more likely to become return customers.
Although it is essential to a brand's success, coming up with creative experiential retail ideas is far from the hardest part of being successful. Retailers need to regularly measure customer experience and engagement to understand the impact and ROI of their experiential marketing campaigns and the effectiveness of companies they hire to put them together. And those same contractors need to evaluate their programs by tracking real-time data on: client sales, customer awareness and customer relationships.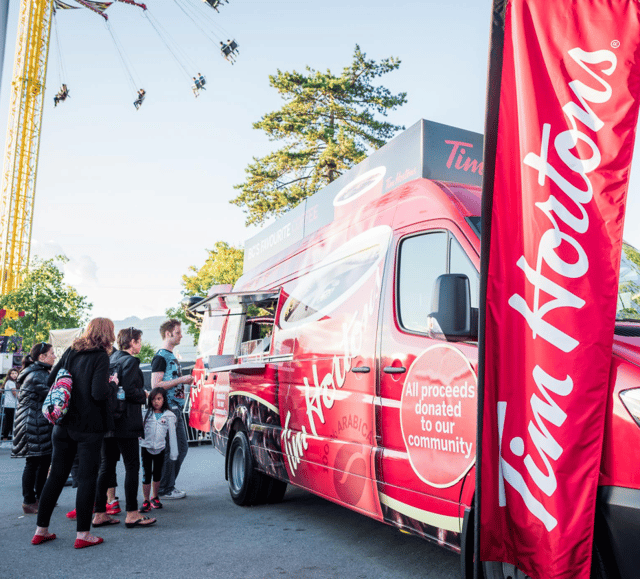 Using today's latest digital technologies and retail merchandising software, marketing professionals can delve into data for insights into consumer behaviors, foot traffic and engagement. That data analysis can help assess ROI, shape insights for future retail experiences and enhance customer satisfaction strategies.
Due to the growing events industry and advances in technology, there are several recognized metrics to determine the ROI of a campaign. Start by clearly identifying program goals and which metrics will measure success and workforce ROI. Common campaign objectives include higher sales numbers, increased awareness, customer education and more. For example, marketers can track ROI through the consumer's journey, which is defined by digital interactions during in-store experiences such as check-in, samples, surveys, social shares and photo opportunities.
Track Customer Engagement
Tracking sales from an experiential marketing campaign may be the most apparent metric. However, marketers can also measure return on experience and engagement measurement. To obtain feedback on experience, it's necessary to gather customer insights and feedback on their perceptions of the brand once they've made an in-store purchase with surveys, for instance. These can be done in person, via email or through the company website. To measure engagement, marketers must analyze actions the consumer takes such as visiting the website, posting an online review, opening a marketing email, referring the brand or downloading its mobile app. This metric represents the long-term, comprehensive measurement of the consumer's total brand experience, their level of engagement and satisfaction.
Inform Active Marketing Initiatives
By analyzing event results and metrics, retailers can build highly personalized and engaging relationships with their brand and customers. For example, a fitness apparel brand might consider hosting a local fitness instructor to lead a yoga class in the store. After the event, the marketer can use attendee data to enrich customer profiles as well as create tailored follow-up marketing campaigns to encourage purchasing and develop loyal customers. Using rich customer data, marketers can continue to inform future experiential retail ideas and campaigns by identifying what drives sales and eliminating less successful elements.
Ensure Your Brand's Success with an Effective Retail Merchandising Software
Experiential marketing campaigns are becoming an increasingly valuable marketing tool in retail. While experiential marketing is proving to be a huge financial win for brands, executing a campaign is only half of the job. Accurately measuring the event and understanding how to analyze and learn from the data you acquire is key to the success of any program.
A robust retail execution and workforce management solution like Natural Insight can provide flexible modules for retail task management, scheduling and project completion tracking. These tools drive quality execution of in-store events and shape experiential campaigns that will delight customers and boost profits.
To learn more about the benefits of experiential marketing campaigns, download our infographic New Rules for Success in Retail: How Experiential Marketing Fits into the Evolving Customer Experience today!
Caroline Lane is the Director of Marketing at Natural Insight. Prior to joining Natural Insight, Lane was a senior marketing manager with Aquicore, an energy management software system for real estate portfolios. Lane was one of the company's first ten employees hired and was responsible for building Aquicore's marketing strategy from the ground up. Lane also previously worked at Renault - Nissan where she helped the automobile manufacturer penetrate more than 14 Asian and African countries. She has a Masters of Science in Management from EMLYON, one of Europe's top ranking business schools located in France.