First of all, if you're not sure what BYOD means, it stands for "bring your own device," – in order to get work done. And it's a policy that's popular across industries for its convenience, productivity benefits and cost savings; in fact, Cisco estimates that companies can save up to $1,650 per employee per year by switching to BYOD.
Retail is no exception to the emerging BYOD trend. While some many managers worry that BYOD policies invite device-induced distraction, workers are proven to be more productive when using their own devices. And while employees may occasionally check personal messages during work, many younger workers are so accustomed to multi-tasking that it's more likely to keep them engaged than slow productivity.
Once on board with a BYOD policy, look into field management software that streamlines communication, operations and merchandising management.
Retail Merchandising Apps
Retailers and brands that use BYOD policies can take full advantage of retail execution software by enabling employees to use merchandising apps on their devices. With Natural Insight, for example, employers can assign field reps retail tasks in real time; employees can then receive, execute and send photo verification of the completed task, all within the app. Managers can flip through photo submissions for a quick quality assurance check, keeping merchandising in tip-top shape even while they're off-site.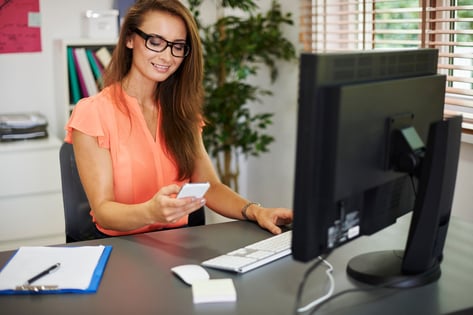 This real-time task assignment and execution model helps managers avoid snowballing issues by attacking them as they arise; from depleted inventories to broken store fixtures, employees can immediately report issues for managers to address. And with the app in employees' back pockets, they can alert managers to issues faster than ever.
Easier Implementation and Training
BYOD policies also improve employee-manager communication by communicating with employees on the device they already know. Instead of training employees on company-based devices (and paying for them), employees use the equipment they already know backwards and forwards. That's faster communication at a lower cost.
Additionally, many of today's young workers are more comfortable with technology than with analog alternatives; companies with millennial and Generation Z workers will likely increase productivity by encouraging tech-based processes with BYOD.
Fraud Protection
Some of the newest workforce management software enables GPS-powered check-ins, check-outs and travel. Since most employees have their phones on them at all times, employees can monitor their shifts for late arrivals, long breaks or altogether false check-ins – even when managing remotely. This, paired with metadata tags that show time and location on photos submitted for task verification, significantly cuts employee fraud.
Look Up Information
Over 10 percent of consumers choose to shop in stores so they can get product information from field reps. When reps have smart devices with them, they have more information at their fingertips to share with customers. From showing shoppers additional product options online to signing them up for a loyalty program on the spot, a brand ambassador's device can be like a personal sales assistant when used correctly.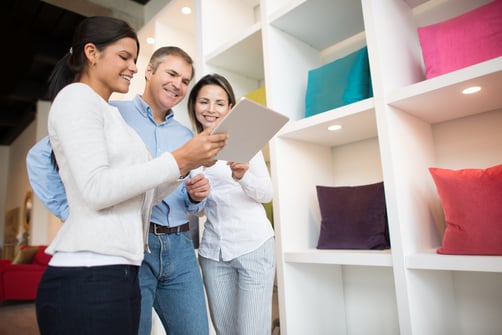 Pair BYOD with Field Management Software to Improve Retail Compliance
Empowering employees with the devices they know – combined with intuitive retail technology – can boost retail compliance and cost savings even when managers are working remotely. And with today's growing experience-based shopping trends, retail compliance can make or break a campaign. To check in on your store or brand's retail execution, download our retail execution checklist.
Caroline Lane is the Director of Marketing at Natural Insight. Prior to joining Natural Insight, Lane was a senior marketing manager with Aquicore, an energy management software system for real estate portfolios. Lane was one of the company's first ten employees hired and was responsible for building Aquicore's marketing strategy from the ground up. Lane also previously worked at Renault - Nissan where she helped the automobile manufacturer penetrate more than 14 Asian and African countries. She has a Masters of Science in Management from EMLYON, one of Europe's top ranking business schools located in France.