They may be adorable on-screen, but The Rachels, Joeys, and Chandlers of the shopping world can be difficult to attract and get to the register with smiles ready and carts full.
Before you pull your hair out and flee to 15 Yemen Road, Yemen to avoid further frustration, try these strategies for encouraging bigger purchases, better presentation, and a bottom line that is richer (and beefier) than Rachel's meat and raspberry trifle.
Joey: The Lost Shopper
We all remember when Joey bought his girlfriend a clock pen—a $3 gift that left his girlfriend as depressed as you might expect. While his intentions were good, he had to scramble last-minute to find something that looked more like a birthday present and less like a break-up message.
Product companies might wince at this all-too-common low-dollar shopping journey—not to mention Joey's girlfriend.
So, how can product companies strategize around the Joeys of the world—the shoppers who want to purchase something and are ready to buy, but end up leaving with trinkets and tidbits and nothing substantial for their waiting girlfriend?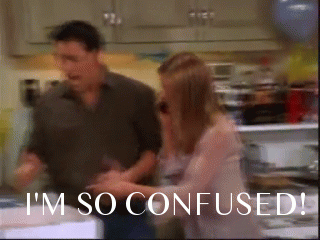 If Joey manages to get to the checkout with nothing in hand, you may want to put this retailer on your "naughty" list for more frequent in-store merchandising audits. If displays aren't attracting customers, the stores themselves might need a reminder in seeing just how displays should look.
Send your merchandising teams to conduct more frequent display audits, and have field reps take before and after photos for confirmation. With more frequent audits and a closer look at the displays before each audit, you'll get a sense of who is doing the most to keep your product looking attractive, well-stocked, and ready to fly off shelves. As your ramp up these audits, field execution software can make reporting effortless.
Tip: Floor plans can often short circuit shoppers to a checkout without guiding them through the store's different displays. When you're browsing retailers, look for layouts which guide customers past checkouts and through the entire store – straight-to-the-back and zig-zag layouts are particularly effective in smaller stores.
Chandler: The Shopper Who's "Just Looking"
Like Rachel, the Chandler loves to pick up, try out, and interact with merchandise in retail displays. Unlike Rachel, however, the Chandlers of this world don't know what they want.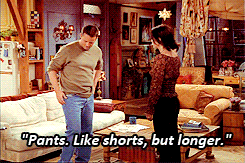 Product companies need to change the dynamic on these wishy-washy Chandlers. Displays that visualize the purchase in the perfect setting quickly answer those vague internal questions in a shopper's mind. These questions are often "what do I get out of it?" and "will this work when I need it?" For clothing lines, seasonal displays that reflect the splashes of outdoor color that set the scene can add the right amount of context to push Chandlers from a "Maybe" to a "Yes!"
But, don't stop there. Showcase your clincher display with the add-on products that make them shine—from extra consumables that highlight a look to plug-and-play gadgets and add-ons that make staple technologies pop.
Suggesting these add-ons and placing core items into the right context helps the customer mentally add high-profit items to their purchase and helps solidify the mental fit of their purchase in the place where it will be used.
Take a Peek: Check out these highly contextual displays. You'll notice each one sells a larger idea, completes a theme to prove the item's style and utility, and matches those scenes where buyers envision themselves.
Rachel: Shaking Things Up
The Rachel is sick of being "boring" and needs to shake things up. So, how are luxury brands and product companies winning the attention of these rut-breaking shoppers?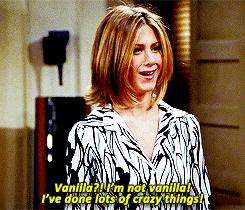 Shopify recommends a few brilliant visual merchandising tricks:
First, try telling a story with product groupings. Think about the times, places, and experiences that bring these products together, and build a story with the products that make them all click.

The second coolest idea? Disrupt! Grab attention more fully by creating an imbalance in your visual displays. Out-of-context items create mental dissonance that causes a double-take. Might your Rachel aspire to being a camper? Add a fuzzy robe to the display to remind her that she loves a good indoor chillout just as much as an exhausting trek into the beyond.

Guide, promote, and inform. Rachel knows she needs to change her dynamic. Good signage can help her on her journey. Shopify recommends signage that can be understood at a glance, but also pulls the customer to the products on your hot list.
Make Audits and Display Setups a Breeze with In-Store Merchandising Technology
Satisfying different types of customers while keeping displays up-to-par can be difficult. Fortunately, in-store merchandising software, like Natural Insight, provides product companies and their execution specialists with the tools they need. From remote display checks to employee performance management, your teams are sure to make a great impression on all types of shoppers.
To discover more ways to engage shoppers with techniques that outshine the competition, download our infographic on experiential marketing.
Caroline Lane is the Director of Marketing at Natural Insight. Prior to joining Natural Insight, Lane was a senior marketing manager with Aquicore, an energy management software system for real estate portfolios. Lane was one of the company's first ten employees hired and was responsible for building Aquicore's marketing strategy from the ground up. Lane also previously worked at Renault - Nissan where she helped the automobile manufacturer penetrate more than 14 Asian and African countries. She has a Masters of Science in Management from EMLYON, one of Europe's top ranking business schools located in France.