Although consumers relish the ease and convenience of e-commerce, customers still desire the tactile, in-store experience. Yet, as department stores across the country are closing locations, brands must reconsider the purpose and function of the physical store—enter pop-up shops.
Today, pop-up store marketing and temporary experiential retail spaces are becoming increasingly appealing. As the industry balloons to almost $10 billion in sales, the pop-up shop has quickly become a key part of retailers' core strategy and a tool for brands to expand and engage with customers.
Retailers Engage Customers with Unique In-Store Merchandising
Consumers expect the pop-up store experience to be unique compared to the average brick-and-mortar retail shopping experience. According to a PopUp Republic poll, shoppers typically look to pop-ups for specialized shopping such as seasonal products and fun experiences. These temporary retail outlets allow retailers to experiment with new ideas and test different ways to engage with customers.
For example, premier maker and retailer of fine Belgian chocolates, Godiva, experimented with setting up pop-up shops around New York City just in time for Valentine's Day to offer their latest holiday treats. Their mobile pop-up shops have also been seen at music festivals across the country, helping increase brand visibility and staying top-of-mind with young consumers.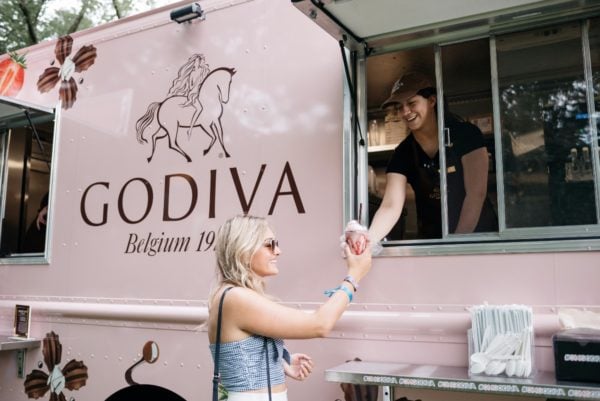 Recently, St. Ives and Unilever took their pop-up store marketing strategy to another level by opening a "mixing bar" pop-up in New York this past summer. The personal care brand ran their pop-up shop for one month, and acted as a retail store as well as an experience where customers could get advice and even create custom scrubs and lotions. The temporary store was an effort to directly reach consumers and collect data while allowing customers to experience the brand.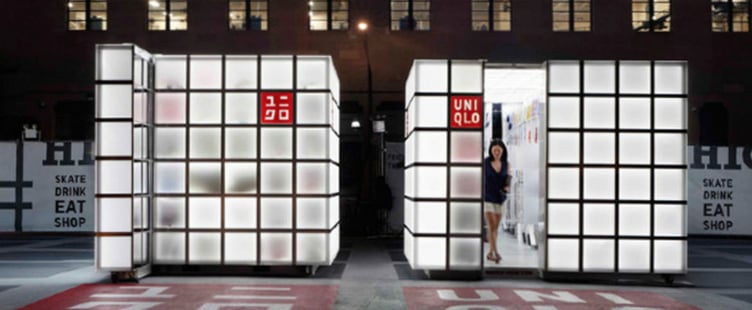 Retailers like Uniqlo also use pop-up stores to generate brand awareness before opening traditional retail locations.
With a strong retail merchandising software, retailers can gather and analyze detailed insight into the impact of store programs to uncover new consumer trends, helping them make better decisions and improve on successes. This is a necessary tool as trends in retail dramatically evolve, significantly impacting everyone from well-known brick-and-mortar retailers to emerging digitally native brands.
Digital-First Brands Increase Awareness with Pop-Up Store Marketing
Many digital-first retailers are looking to bridge the gap between e-commerce and brick-and-mortar retail, with pop-up shops often acting as a jumping off point. These temporary stores are an economical investment method for brands to test their products and new ideas, costing significantly less than what it could cost to run a store at full scale. In fact, opening a pop-up shop is approximately 80 percent less expensive than opening a traditional brick-and-mortar store.
Additionally, pop-up shops increase brand awareness and hold great potential to help brands connect with their consumers in a more personal way than the typical online shopping experience. They help to create a sense of urgency and generate buzz around temporary store offerings and can introduce a brand to new audiences. Numerous digitally-native brands like beauty subscription service company, Birchbox, began by experimenting with pop-up shops to bring their online stores offline and have since opened permanent storefronts. Pop-up stores helped them interact directly with their fans, and take their brand to the next level.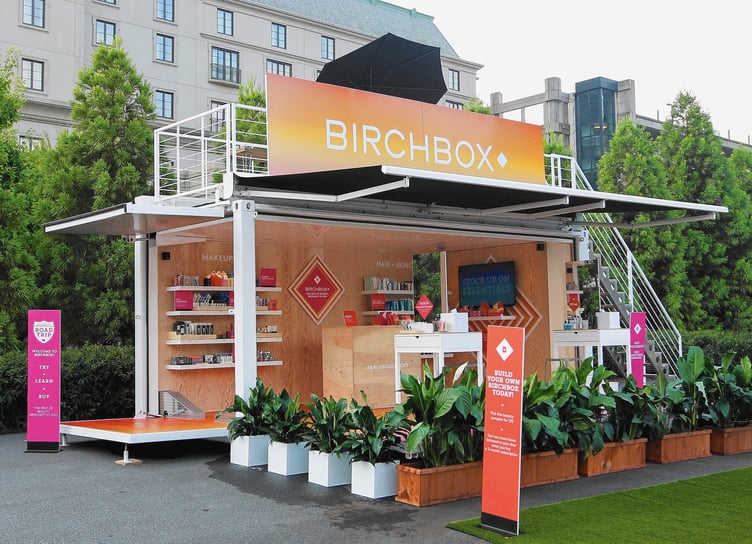 Without impeccable in-store merchandising and a proper retail merchandising software, retailers like Birchbox run the risk of ineffective display execution. Accurate in-store merchandising is crucial to the success of your pop-up store and brand. Oversights in execution can lead to operational inefficiencies, a poor customer experience and lost sales.
Retailers Find Success with Retail Merchandising Software
Pop-up stores are an excellent way to create excitement around your brand, take advantage of a busy holiday season or test new ideas. With a robust retail merchandising software and workforce management solution like Natural Insight, retailers gain unprecedented visibility into their stores—from consumer trends to in-store task management—and can provide flawless and engaging experiences to their customers.
To learn more about the changing retail industry and the benefits of superior retail merchandising, download our infographic, New Rules for Success in Retail: How Experiential Marketing Fits into the Evolving Customer Experience, today.
Caroline Lane is the Director of Marketing at Natural Insight. Prior to joining Natural Insight, Lane was a senior marketing manager with Aquicore, an energy management software system for real estate portfolios. Lane was one of the company's first ten employees hired and was responsible for building Aquicore's marketing strategy from the ground up. Lane also previously worked at Renault - Nissan where she helped the automobile manufacturer penetrate more than 14 Asian and African countries. She has a Masters of Science in Management from EMLYON, one of Europe's top ranking business schools located in France.