In today's ever-changing retail landscape, part-time jobs and contract positions are skyrocketing. Some reports show that nearly 3.2 million, or about 20 percent of on-demand workers, occupy the American workforce today, and these numbers are expected to more than double within the next five years. In fact, as early as 2020, more than half of the American workforce could be comprised of on-demand workers.
On-demand workforces allow the retail industry to provide flexible jobs to qualified workers and provide the best in-store experience to customers; however, recruiting and retaining skilled, reliable on-demand staff and managing them effectively can be challenging. Not to mention, managing the many moving parts of retail operations can be overwhelming with the challenges of keeping field teams and day-to-day processes running smoothly.
Fortunately, there's plenty of technology on the market intended to help retail business owners navigate the gig economy waters and efficiently manage the changing workforce to ultimately improve the customer experience and brand loyalty. From finding the right gig workers to tracking time and crunching numbers, there's a tool for you. Here are the top reasons to invest in robust retail workforce management tools today.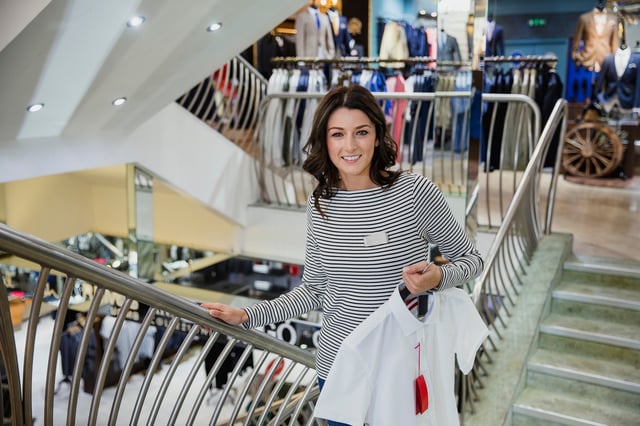 Retail Task Management Supports Retail Execution
1. Streamline Operations
Managing large, on-demand retail workforces that are executing assignments across numerous locations is challenging to say the least. Using workforce management tools can help retailers streamline processes to enable them to optimize field execution and grow their businesses more effectively. For instance, field management software offers retail managers tools for centralized communication, real-time scheduling, retail task management, progress tracking, and an overview of task completion in a user-friendly dashboard. On-demand hiring technology can also eliminate time-consuming and tedious tasks such as manual tracking of payroll and onboarding.
2. Hire Top Talent
To gain foot traffic and customer loyalty, retailers must invest in well-trained and knowledgeable staff members to provide a top-notch shopping experience to customers. Efficient hiring and task management increases recruiting ROI by ensuring workforce needs are met and field teams are productive. Using retail task management software, retail companies and brands can hire the most effective workforce and continue to analyze workforce health to identify labor needs better.
3. Put Field Quality Control Practices in Place
Finally, through the latest retail workforce management technologies, on-demand employers minimize compliance risks and gain visibility into their retail execution and remote workforce with advanced field quality control. Using GPS-based routing and location and visual verification features, managers can confirm that their staff is in the field, that mileage reimbursements are within budget, and that they execute tasks correctly.
Execute Flawless Experiences with Robust Retail Merchandising Software
Superior workforce management is essential for retailers to remain competitive. Especially with today's gig economy and growing on-demand workforce, investing in sophisticated retail workforce management tools can help alleviate the stress and confusion of retail execution by streamlining logistical processes. As the on-demand workforce trend continues to grow, the right tools can help you maximize opportunities, meet your goals and set the stage for success.
By implementing a robust retail workforce management and execution platform like Natural Insight, retailers can improve retail task management and the customer experience. Natural Insight's retail task management solution enables retailers to execute flawless and engaging experiences no matter the size of their on-demand staff. Using our field management software, retailers can maximize the ROI of recruiting by hiring the right people for the right job.
Want to learn more about the benefits of workforce management tools? Download our infographic, New Rules for Success in Retail: How Experiential Marketing Fits into the Evolving Customer Experience now!
Caroline Lane is the Director of Marketing at Natural Insight. Prior to joining Natural Insight, Lane was a senior marketing manager with Aquicore, an energy management software system for real estate portfolios. Lane was one of the company's first ten employees hired and was responsible for building Aquicore's marketing strategy from the ground up. Lane also previously worked at Renault - Nissan where she helped the automobile manufacturer penetrate more than 14 Asian and African countries. She has a Masters of Science in Management from EMLYON, one of Europe's top ranking business schools located in France.