With the holidays fast approaching, brands need to pay extra attention to their retail product display strategies to grab attention and beat out competition.
In a sea of run-of-the-mill displays, what makes merchandising stand out? We've rounded up some of the best and worst merchandising strategies to shed light on what works and what doesn't.
The Good
Experiential Merchandising
In-store shoppers want more than the simple browse-select-buy formula that mirrors online shopping; they chose to shop in-store rather than online for a reason: they want an experience.
As experiential merchandising takes the retail trend spotlight, brands are infusing their displays with immersive and interactive elements to take retail shopping to the next level. Ralph Lauren's smart mirrors, for example, enable customers to change the lighting, view product sizing and colors and interact with a sales rep – all from their fitting room. They combine the browsing power of online shopping with the dynamic interaction of in-store retail.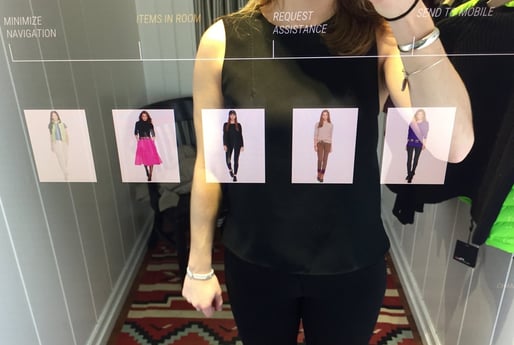 Photo credit: Business Insider
Not sure how to vamp up an in-store product experience? Demo products, social media-friendly displays and tech-augmentation are great ways to try out experiential retail merchandising.
Brand-Consistent Displays
Consumers love a strong brand. Merchandising, therefore, should strongly reflect brand and product identity. Nike, for example, re-introduced its all-conditions product line with repeatedly eye-grabbing merchandising fixtures. As customers enter the store, they are struck by a simple, bold shape – but the design makes the focal point changes as customers move through the store, re-engaging focus on the target products.
Attention-getting branding isn't the only ball in play for merchandisers. 70 percent of consumers think companies should contribute to a cause or mission that goes beyond their everyday business operations. Be it educating, empowering or inspiring, companies with a compelling mission should allow it to shine through their merchandising.
Take yoga product company Gaiam. The brand is dedicated to inspiring self-betterment and yoga accessibility; its user-generated video content and merchandising signs supporting self-empowerment clearly communicate that mission to shoppers.
Color-Smart Choices
One of the best ways to make a display pop? Color. However, color-smart is different from colorful.
Try developing displays that use color wisely to grab attention and reflect their brand. For some, that may be a carefully color-blocked arrangement.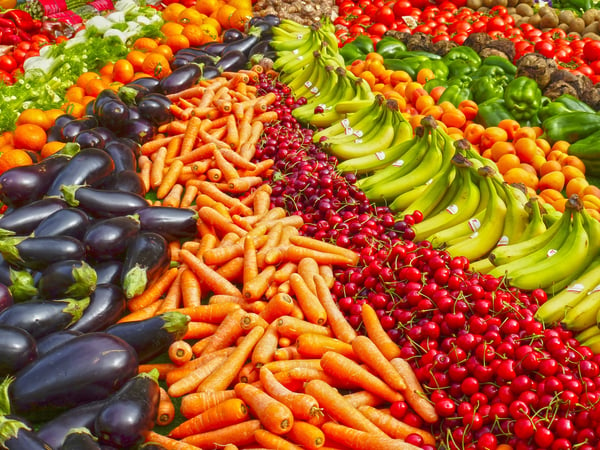 For others, it may be purposely colorless. The aesthetics of Apple stores, for example, are iconic – largely due to their monochromatically white color scheme.
Consider brand identity and campaign goals when planning display colors. Companies looking to stand out from holiday season competition, for example, may not want to use red and green despite the fact that red generally evokes the fastest response in shoppers.
The Bad
Unclear Signage
Analysis paralysis is a real thing: when presented with too many options or data points, many shoppers will give up rather than parse through them to make a decision.
Clarity is key in displays, especially when it comes to signage. Ensure signs lay out product information, options and offers clearly and succinctly. Be sure to curate information on signage to show just enough – inform customers without overwhelming them. If, say, a laptop has 10 different configuration options, advertise 3-5 key differences on main signs and save the additional options for a small sign or knowledgeable employee.
The same goes for offers. Ensure promotion signage is visible and clear. Promotions with several qualifying factors, caveats or long-winded instructions can scare customers off. Rule of thumb: if simplifying an offer for display signage is difficult, it may be too complicated to begin with.
No Logic or Flow
Hand-in-hand with clarity comes logic: shoppers want a display that's intuitive to navigate and makes sense to them. Good merchandising displays lead customers with cues for where to look, where to walk and how to interact with the merchandise. Focal points, clear footpaths and supplementary signage like sizing charts and "try me" stickers are great guides.
The alternative? A haphazard and confusing jumble of products consumers would rather steer clear of than try to navigate.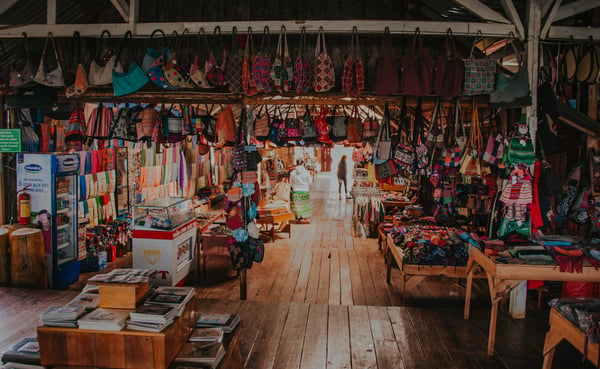 Over half of customers have chosen to avoid stores altogether because of their aesthetics. And if consumers are prepared to abandon entire stores due to their appearance, they'll absolutely pass by a display without a focal point or clear flow.
The Ugly
Usually, following the guidelines above will help ensure an aesthetically-pleasing merchandising strategy. The biggest downfall to brands with a great plan? Execution.
Display setup can get complicated, so many managers use merchandising software to ensure reps get design and product placement exactly right.
Some software, for example, includes digital merchandising planograms, which walk employees through the setup process step-by-step. Software that uses graphics and question/answer prompts to guide them through the process helps ensure correct execution. Further, workers can take a photo of the complete display and send it to their manager for quality assurance.
Brands should use digital display checks both during initial setup and periodically to make sure displays stay pristine.
Amp up Retail Product Displays with Merchandising Software
Capitalize on all the good without the bad (or the ugly) creeping into displays with reliable software that keeps displays looking their best. Natural Insight's robust field management software helps brands plan, execute and monitor displays with ease.
Need some inspiration for the upcoming holidays? Natural Insight interviewed over 1,000 consumers to tap into the trends shaping this year's holiday retail season, from shopper demographics to their favorite (and least favorite) parts of the shopping experience. Download our report to get the insights now.
Caroline Lane is the Director of Marketing at Natural Insight. Prior to joining Natural Insight, Lane was a senior marketing manager with Aquicore, an energy management software system for real estate portfolios. Lane was one of the company's first ten employees hired and was responsible for building Aquicore's marketing strategy from the ground up. Lane also previously worked at Renault - Nissan where she helped the automobile manufacturer penetrate more than 14 Asian and African countries. She has a Masters of Science in Management from EMLYON, one of Europe's top ranking business schools located in France.