The crisp breezes, warm colors and sensory delights of autumn are known to bring vigor and delight to millions – there's just something magical about fall. Don't let that fresh burst of inspiration pass you by! Capture that joy and nostalgic glory with these enticing seasonal merchandising experiences for your brands and storefronts.
Bring Fall to the Dreamers with Storefront Seasonal Merchandising
The soothing, memory-teasing sights and sounds of fall can be transitory – or even nonexistent – depending on where your products are sold. Bring the purest version of fall to prospective customers with alluring sights and sounds.
The following ideas will attract shoppers with ideas that speak to warmth, fall colors, sights and smells, all for as long as the season (and seasonal trends) last. Give customers a chance to feel fall for themselves – whether the branches are bare or just covered with stubborn pine needles.
Emotional Attraction, Olfactory Satisfaction
One of the legendary techniques from the food scene is to generate a far-reaching aroma that wafts around and into nearby customer-laden footpaths. The same can be done for many fall-themed storefronts. Try apple pie, pumpkin, maple, s'mores, campfire and similar aromas from scent-generating devices. Remember, no candles – as Frankenstein's Monster said – "Fire bad." Keep the doors wide open and let their nose turn their heads.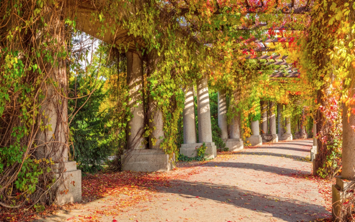 Get Lost in the Store
Dare to try a storefront display that starts in the windows and continues with bright, hanging blocks of tree shapes that extend indoors up to a dozen steps inside. This creates an immersive walkway that makes them wonder: "what else can I experience on this path through the forest?"
Fall is a time of mystery and discovery – and a little mischief! A cozy stroll through a wooded entrance will encourage shopper curiosity and a generate a sense of exploration.
Tip: Remember, the entryway area should point them to the pathways and products that boost your bottom line.

Spooky? Maybe. Attention-Getting? Definitely!
Don't be afraid of mannequins. Okay, even Twilight Zone knows they trigger The Uncanny Valley effect – but they also attract attention! Play with the spirit of the season and show your products in use, be they gadgets, apparel, equipment, seasonal protection or snacks. Also, the better your backdrop, the more immersive the experience you create, whether the mannequins appear to be co-exploring the space or engaging passing customers as if they were all on a hike together.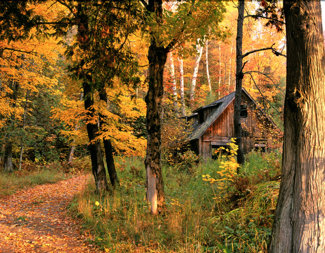 City Life, Hilltop Cabin Retreat
Luxury brands and high-end products speak to customers that work much harder than their polished appearance reveals. Displays and storefronts need to touch on these hardworking shoppers' unmet needs.
What better way than to entice them than with a relaxing, getaway cabin experience?
Hybrid storefront and merchandise displays can adopt a vignette of the cabin experience – wooden chairs, snacks, campfires, forest backgrounds – in creative ways. Food products can be arranged along picnic tables, comfortable chairs can recline near faux fires and displays filled with handy gadgets that can be touched, tested and experienced, and any of these arrangements should have their stopping (and relaxing) spots oriented so that customers face high-profit impulse items.
Seasonal Merchandising Means Beating the Clock
Tapping into these sensory storefront experiences will deliver turn heads and move feet, but only if they are executed on time and spotlessly.
Imagine the dated impression you'd make with a fall display that isn't ready as the season peaks!
One way to ensure that doesn't happen is to enable field workers with mobile-first technology that lets teams access tasks and instructions while keeping communication open. Using Natural Insight's retail execution management, you can empower them to succeed through instantly available instructions, tasks, locations and deadlines all on the devices they carry, whether they are offline or online.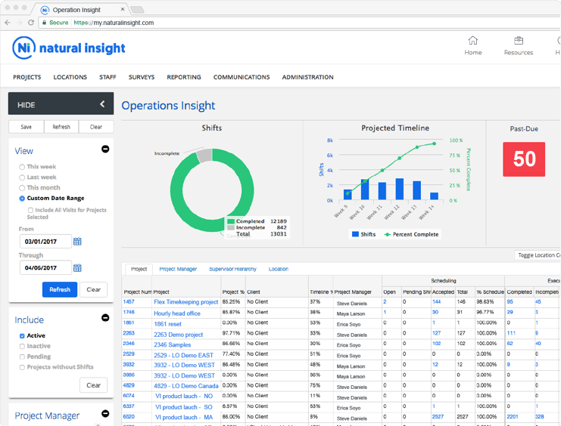 For more insights into how breakthroughs in mobile-first technology empower product companies, merchandisers and retailers, download our free guide: Creating Order from Chaos.