Automating In-Store Processes Painlessly with Retail Store Technology
While retail merchandising is beginning to incorporate virtual reality and artificial intelligence in some of the biggest retail stores, simpler, cost-effective automation techniques can go a long way in boosting store performance. What's more, automating retail processes gives stores a modern feel that engages customers and keeps them coming back – without any flashy gimmicks.
Wondering where to begin? Start with these easy-to-implement automation strategies.
Workforce Scheduling Software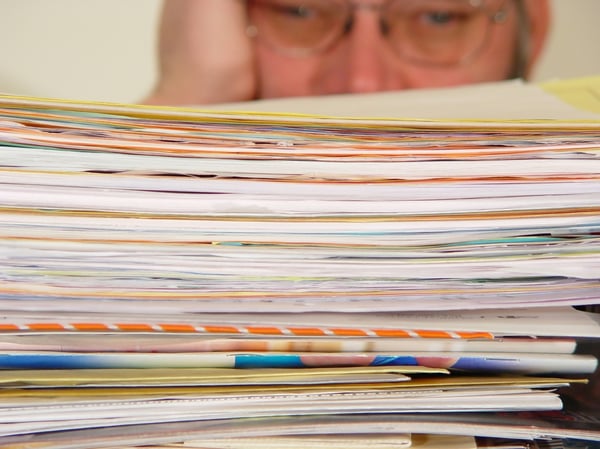 Some managers spend hours making an employee schedule (and that number goes up when using a self-made spreadsheet). For retailers still working on home-made spreadsheets (or worse – pen and paper!) workforce scheduling software can win back countless wasted hours. Workforce management software streamlines shift assignment as well as payroll: employees receive schedules in advance and get paid faster, resulting in happy employees and improved store performance.
Automated scheduling also helps managers avoid scheduling accidental overtime or unwanted benefits. The best part? It's super easy to implement. Many vendors can get companies up and running with workforce management software in a matter of weeks.
Mobile Workforce Management
Aside from scheduling tasks, automation can go so far as to monitor employee performance – including remote workers. Retail technology like GPS tracking can ensure employees clock in and clock out at the correct location and flag those who didn't; remote managers can cover open shifts and investigate possible time fraud in real time.
In addition, managers can rate and review employee performance; workforce management software aggregates ratings to make scheduling and staffing choices logical and fast. Automating metric collection gives managers access to more extensive and accurate data than they could track on their own, empowering data-driven decision-making.
Faster Checkout Lines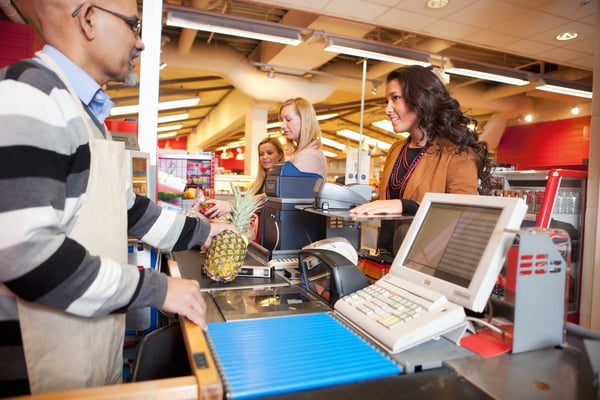 70 percent of customers will abandon a cart and leave a store rather than wait in line for more than five minutes. To cut down on long wait times, Kroger uses infrared sensors to count shoppers and calculate the right number of open registers to optimize wait times.

For retailers looking for simpler solutions, however, incorporating some easy automation processes can make a significant difference in wait time.
Mobile payment, for instance, can make checkout faster and mark a store as modern and customer-friendly. Customers simply tap the payment terminal with their phone to complete a purchase.

Interested in giving it a try? Here's what retailers should know when getting started.
Other popular automation methods that speed up checkout lines are:
Order ahead and pickup options.
Self-checkout counters.
CRM-integrated payment solutions.
Consider store layout and industry trends when deciding which processes would be the best fit. While ordering ahead of time is a great option when purchasing a cup of coffee or a custom smartphone, for example, this isn't as familiar a practice for fashion stores and might not be a popular shopper choice.
Retail Analytics
Reporting and analytics are vital to store success and growth. A retail analytics platform like Natural Insight can automatically report on custom, detailed data points from sales by store, item or department, to individual employee performances. Use these figures to pinpoint techniques that are working and elements that need tweaking to keep stores consistently improving.
Get Started with Retail Store Technology
A robust retail management and execution platform like Natural Insight frees up management time by automating retail processes from shift scheduling to performance reporting. Aside from higher productivity and subsequent cost savings, automation helps retailers achieve more accurate and high-quality results.
Spending too much time on the little things? Request a demo of our retail management software to see how we boost efficiency and drive retail growth.
Caroline Lane is the Director of Marketing at Natural Insight. Prior to joining Natural Insight, Lane was a senior marketing manager with Aquicore, an energy management software system for real estate portfolios. Lane was one of the company's first ten employees hired and was responsible for building Aquicore's marketing strategy from the ground up. Lane also previously worked at Renault - Nissan where she helped the automobile manufacturer penetrate more than 14 Asian and African countries. She has a Masters of Science in Management from EMLYON, one of Europe's top ranking business schools located in France.