Back in the days of dial-up internet and physical paperwork, retail inventory management was a strategic combination of guesswork, order forms and month-long lag times between order and fulfillment. And there weren't many ways to speed up the process – if a product unexpectedly went out of stock, product companies often wouldn't hear about it for days, and would then have to suffer the consequences of a stockout while waiting weeks for the restock order.
Now, with retail execution and inventory management software, brands can keep a finger on their inventory's pulse, receiving updates and monitoring orders in real time.
Why is close inventory management so critical? Let's take a look at the consequences of poor inventory management and how modern retail technology is changing the inventory game.
Spot-On Retail Inventory Management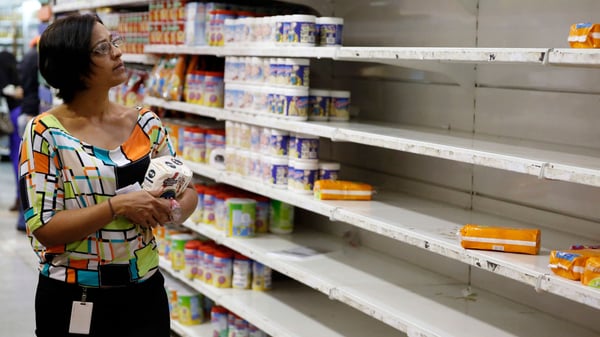 Photo Credit: 1010Data
Out-of-stock items are perhaps the most obvious (and dreaded) consequence of poor retail inventory management – and for good reason. Stockouts not only cause direct sales losses, but they can also mean expedited shipping and handling costs, lowered customer satisfaction and an invitation for shoppers to choose a competitor's item.
However, while the ramifications of a stockout are clear, overstocking can also be detrimental to retail sales and functionality. Holding inventory isn't free; from storage space to employee costs and unsold merchandise, overstocking items can be a headache (and money pit) for brands.
With the danger of overstocking, understocking or choosing the wrong item to stock altogether, how can product companies determine the right inventory plan for each item and maintain that plan in implementation?
Determining Optimal Inventory Level
While pinpointing the right amount of stock to order will likely require some help from the accounting department, two key elements should inform inventory choices: the brand's past performance and industry standards and trends.
When deciding which items to stock, managers should look back at product sales in past years, noting the effects of season, store location, merchandising techniques and other factors on sales to plan inventory orders. Coats, for example, likely wouldn't see many summer sales – unless, perhaps, they're being sold at a store in Alaska or as part of a promotion encouraging early holiday shopping. Dig into past reports to determine what works best for your brand.
Fortunately, merchandising system software tracks customizable data points and condenses them into an easy-to-read dashboard so managers can review relevant data easily. While brands with unclear or missing reports may not be able to use past sales data to inform inventory decisions, retail technology can help them start collecting data to hone future inventory plans.
In addition to brand-specific data, companies should look into the trends shaping their industry as a whole. For example, product safety and health concerns are projected to be top-priority for retail consumers in 2019; brands may consider pushing organic, healthy and environmentally-friendly products more heavily than they did in previous seasons.
How Retail Technology Lightens the Load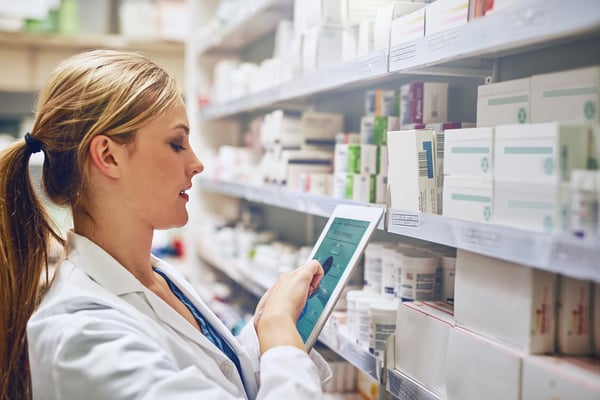 Workforce management software is now the go-to solution for brands and product companies looking to optimize their presence in retail stores. From distributing merchandising tasks to viewing performance trends, retail software helps brands keep processes running smoothly and keeps all critical information in one place.
Further, workforce and inventory management software helps brand ambassadors and field reps with display setup, shelving management and compliance checks, ensuring floor inventory remains in tip-top shape. With Natural Insight, for example, managers can set up question-based prompts to walk employees through these tasks to ensure retail compliance.
In addition to keeping displays looking neat, managers can also configure the software to monitor inventory levels. Setup prompts, for instance, can include questions asking whether items are low or out-of-stock based on customizable optimal stock levels. Managers can see low-stock flags in real time and order new shipments right away, minimizing stockout-driven losses.
Advanced retail management software like Natural Insight also tracks when items have been ordered, how many are in the shipping process and other logistics to keep inventory data accurate.
Optimize Inventory and Boost Sales with Retail Technology
In addition to optimizing inventory, merchandising software helps brands implement stellar merchandising strategies that outshine competition and achieve faster inventory turnover with a seamless, all-encompassing solution.
To help you energize even more sales, Natural Insight interviewed over 1,000 consumers to tap into the trends shaping this year's holiday retail season, from shopper demographics to their favorite (and least favorite) parts of the shopping experience. Download our report to get the insights now.
Caroline Lane is the Director of Marketing at Natural Insight. Prior to joining Natural Insight, Lane was a senior marketing manager with Aquicore, an energy management software system for real estate portfolios. Lane was one of the company's first ten employees hired and was responsible for building Aquicore's marketing strategy from the ground up. Lane also previously worked at Renault - Nissan where she helped the automobile manufacturer penetrate more than 14 Asian and African countries. She has a Masters of Science in Management from EMLYON, one of Europe's top ranking business schools located in France.