With e-commerce quite literally bringing shopping to customers' fingertips, in-store merchandising in 2018 is all about creating a compelling, holistic retail experience that counters the lackluster routine of online shopping. Try implementing this year's hottest merchandising trends in your store to keep foot traffic up and sales high.
1. Social-Friendly Spaces
95 percent of online millennials follow a brand on social media, and Facebook alone influences about half of consumers' online and offline purchases. Become a part of the social conversation by optimizing your brick-and-mortar store for social media interaction. For example, opt for visually pleasing, uncluttered and branded displays customers can photograph and share with friends and followers.
Also, try encouraging social media check-ins or selfies with incentives, and promote them at your storefront. Supplement these prompts with a brand hashtag to increase online sharing. Successful and lasting hashtags are short, unique, and descriptive of the brand's message.
2. Purposeful Lighting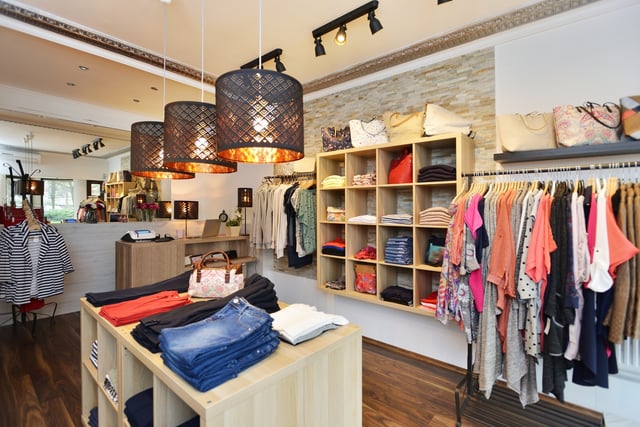 Strategic retail lighting can drive up to 25 percent of consumers to make unplanned purchases. Stores are capitalizing on LED's increasing accessibility by adopting tunable lighting and adjusting the brightness and temperature to complement different parts of the store. Warmer, more yellow light is usually considered comforting and recommended for general store lighting, while cooler white lighting better replicates natural light; highlight fresh foods, dressing rooms and photo-worthy spaces with white lighting.
Bright accent lighting can spotlight products or promotions and direct shoppers around the store. Some retailers are even experimenting with colored lighting - try accenting products with lights in the same color family.
3. Interactive Digital Experiences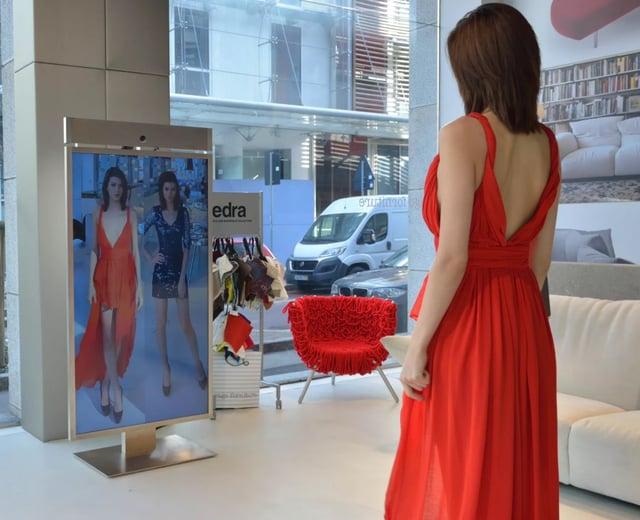 Photo Credit: Memomi
As the omnichannel retail trend gains traction, brands are leveraging experiential marketing techniques to make in-store shopping experiences more interactive. Some retailers are even capitalizing on augmented reality to draw customers in. Smart mirrors, for example, increase the chances of a sale by helping customers easily explore different sizes and options. Digital storefronts are enhancing the traditional window-shopping experience and keeping stores open for interaction and purchases, even after closing time.
Some smaller, easier ways to digitally enhance the shopping experience include mobile payment options, digital loyalty programs or coupons and charging stations throughout the store. Additionally, respond to consumers' desire to actively engage with brands by creating a shopping narrative with displays tailored to your brand and customers. Note that narrative retail experiences are best executed when managers invest time and research into clearly defining their brand and audience.
4. Minimalism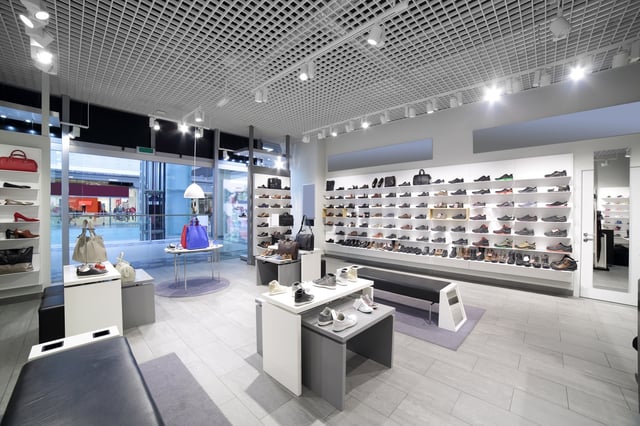 Instead of overwhelming customers with infinite options (a common pain point of online shopping), stores are shifting to a minimalist style that places attention on each item rather than on the collection of merchandise as a whole. Draw customers in with carefully curated selections that offer a finite number of quality and relevant options.
When designing with a minimalist approach, prioritize function, keep decorations to a minimum, and use neutral tones; however, also be careful not to lose your branding in keeping up with trends – customers want to connect with cohesive brands with a clear message.

Visual Exercise: Imagine shopping for a new look when you see a softly lit display with a simple hat, scarf and jacket. Next to it, a placard that says: "this is what I wore the day we met." Now compare that to staring at a quarter-mile stretch of anonymous jackets. Yeah – that's the power of narrative displays.
Carefully Manage Merchandising Trends
Retail stores are using meticulous merchandising techniques to create purposeful, aesthetically pleasing designs that encourage interaction and increase foot traffic. Robust retail execution software like Natural Insight provides field management tools that help managers successfully plan, implement and monitor designs and displays that resonate with customers.
Learn how experiential marketing can earn stores more return customers and sales in our infographic, New Rules for Success in Retail: How Experiential Marketing Fits into the Evolving Customer Experience.
Caroline Lane is the Director of Marketing at Natural Insight. Prior to joining Natural Insight, Lane was a senior marketing manager with Aquicore, an energy management software system for real estate portfolios. Lane was one of the company's first ten employees hired and was responsible for building Aquicore's marketing strategy from the ground up. Lane also previously worked at Renault - Nissan where she helped the automobile manufacturer penetrate more than 14 Asian and African countries. She has a Masters of Science in Management from EMLYON, one of Europe's top ranking business schools located in France.