As retailers are struggling to meet the expectations of an increasingly digital world, consumers continue to demand ever-broadening convenience. The answer? Technology integrations.
Retailers Entice Customers Using In-Store Tech & Retail Merchandising Software
Recent innovations exert greater and greater influence on retail operations, causing retailers to take inspiration from their online rivals' use of tech. As a result, omnichannel retailing is steadily growing, and businesses are drastically increasing their spending on both their customer experience initiatives and technology that will helps them understand their customers better.
From smart mirrors to associates armed with iPads, these five technologies are shaping the future of retail shopping experiences.
1- Interactive Mirrors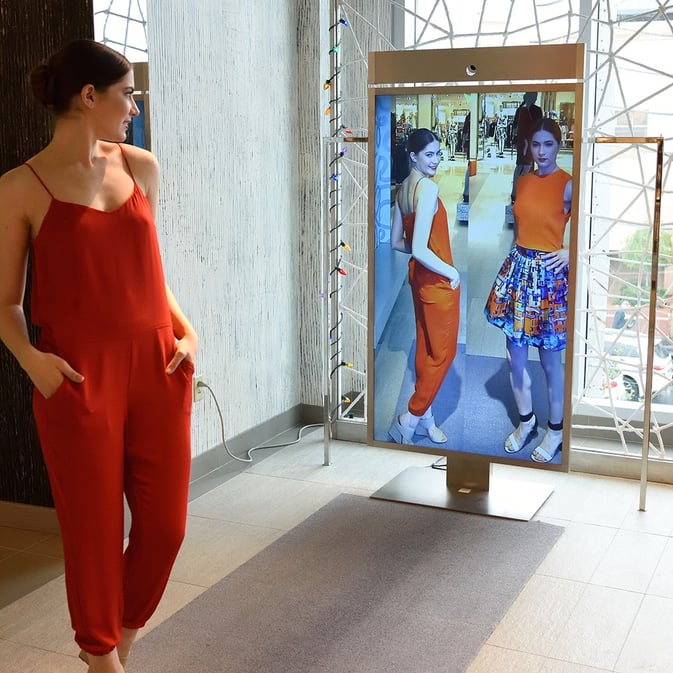 Retailers often look to partners to help them with the technologies that they need. Marie Claire, for instance, recently teamed up with MasterCard to debut a temporary retail pop-up store featuring tech innovations like smart mirrors and new ways to pay. The temporary store's dressing room mirrors recommend accessories to complement outfits, and virtual skin-care mirrors suggest beauty products.
They're also bringing the e-commerce experience into the store with the ability for customers to purchase an item by waving their phone in front of the smart mirror while using an app such as Apple Pay or Android Pay.
Partnerships like this are likely to increase as a way for brands to team up and attract customers in new and engaging ways. Designers like Ralph Lauren and Rebecca Minkoff have adopted smart dressing rooms into their stores as well. While these smart mirrors help entice customers into the store, they also help retailers gather significant data insights and analyze customer behaviors for future initiatives.
2 - Shelves Embedded with Sensors
Amazon's new experiential retail stores allow customers to purchase goods without having to stand in the checkout line. To do this, sensors within the store's shelves track items as shoppers place them in their baskets and their Amazon accounts are charged automatically.
Other retailers such as Sunglass Hut are implementing motion detector sensors that can distinguish when a product has been picked up. These sensors can also inform management of what people pick up yet don't purchase.
3 - Retail Workforce Management Tools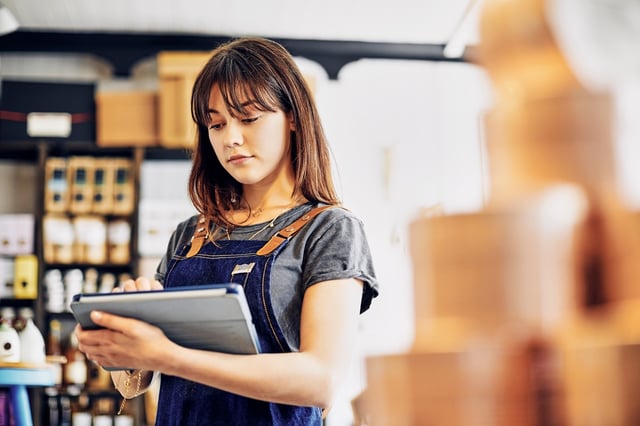 Many companies today are arming their floor staff with iPads to better cater to customers. Using these tools, retailers can provide the most current customer insights and selling tools to their workforce to enhance customer relationships. Sales associates and customers can also gain access to inventory, availability and even make online purchases with the click of a button.
Other retailers are employing the latest technologies to track staff productivity and merchandise. Managers can invest in tools that give store employees the knowledge and savvy they need to do their job at peak performance by leaving customer behavior and needs at their fingertips. A robust retail workforce management solution delivers those insights to their in-store workforce. Beyond that, retail workforce management software can be also be leveraged for training and to ensure product placements and in-store displays are set up properly using built-in visual verification tools.
4 - Augmented Reality Apps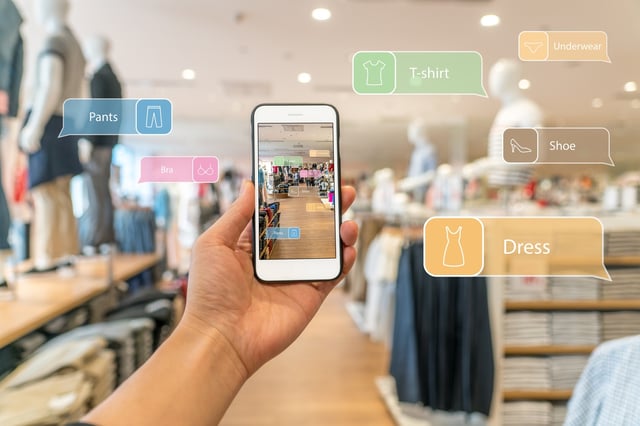 Retailers are embracing virtual reality apps to help customers visualize life with individual products—from how they'll look in a pair of jeans to how a particular shade of paint will look in their kitchen.
5 - Robot Guides
Futuristic retail stores are investing in robots that guide customers to specific products. For instance, the home improvement retailer, Lowe's, has tested robots that can scan shelves for inventory and greet customers in multiple languages. These robots can also send messages geared to age and gender through facial recognition.
Embracing Technology Brings Success to Retailers
Retail's increasing inclusion of creative technology is helping companies gather insights once only available to online brands. To outperform the competition, retailers need to invest in technology that benefits shoppers in some way—whether it's saving them time, money or offering an awesome experience!
Superior retail merchandising software like Natural Insight provides retailers with exceptional visibility into your in-store operations. Effective communication tools help to consistently deliver the best experience to customers, carry-out flawless retail execution and boost in-store sales with a seamless user experience.
To learn more about the benefits of innovative retail technologies, download our infographic New Rules for Success in Retail: How Experiential Marketing Fits into the Evolving Customer Experience today!
Caroline Lane is the Director of Marketing at Natural Insight. Prior to joining Natural Insight, Lane was a senior marketing manager with Aquicore, an energy management software system for real estate portfolios. Lane was one of the company's first ten employees hired and was responsible for building Aquicore's marketing strategy from the ground up. Lane also previously worked at Renault - Nissan where she helped the automobile manufacturer penetrate more than 14 Asian and African countries. She has a Masters of Science in Management from EMLYON, one of Europe's top ranking business schools located in France.