The holiday shopping season is quickly approaching, and retailers face the challenge of developing marketing that resonates with target audiences, especially highly sought-after millennials.
As another fiercely competitive shopping season heats up, retailers and brands are striving to set up stores that produce as many transactions as possible. But how do they get the infamously attention-fickle and digitally-obsessed millennial consumers enticed into the store? As the fastest-growing group of consumers, it's crucial to market to their needs. The strategies below will be key to reaching millennial holiday shoppers this season.
Develop Effective In-Store Merchandising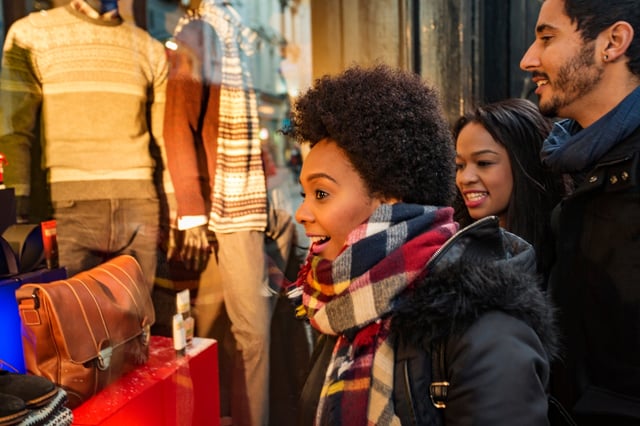 This year, retailers and brands must keep shelves stocked and backup supplies close at hand. In short, consistent product availability is necessary to keep millennials coming through your doors, and effective in-store execution is critical to guaranteeing on-site product availability and effective product placement. During the holiday season, this can be challenging, since high traffic can empty shelves faster than usual. Thankfully, retail merchandising software can aid in tracking project completion, avoiding fraud and streamlining inventory management.
Engage Young Consumers with Compassion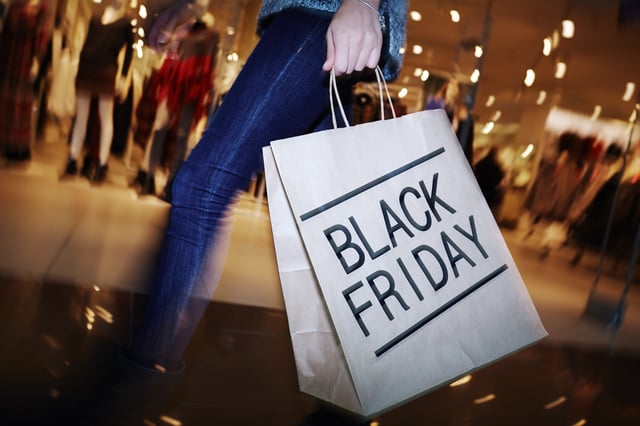 In our 2017 Holiday Shopping Survey, we found that most millennials between the ages of 18–29 plan to do the bulk of their holiday shopping on Black Friday. Black Friday is widely recognized as the kickoff of the busy holiday shopping season, and millennials are its most reliable Black Friday shoppers.
However, millennials are increasingly buying from brands with philanthropic or socially responsible messages. Due to this, many retailers are flipping the script on Black Friday altogether. The socially-conscious millennial favorite, Everlane, for instance, donated it's entire 2016 in-store Black Friday revenue to support factory workers in Vietnam, and young consumers responded in droves. This year, brands might consider associating themselves with a cause they can realistically address, even if in a limited way. No effort goes unnoticed, regardless of scope.
Improve the Shopping Experience with Experiential Marketing Campaigns
Most Millennials research products and prices online before buying in-store. Reasons to shop in-store tend to revolve more around the experience than solely the product itself. In fact, consumers' most common motivation to shop in the physical store is to view and touch the products, as well as enjoy the holiday atmosphere. Since that's the case, it's crucial to determine what propels them from shopping online to purchasing in-store, and how they interact with your brand at each stage of the customer journey.
To compete today, retailers need to craft in-store experiences and experiential marketing campaigns that resonate with millennial shoppers and keep them coming through their doors. According to our survey, 55 percent of millennials say they need to interact with products to assess the quality. Encouraging customers to come and experience your products will get millennials off their mobile devices and into your store.
Inspire Gift Purchases with Personalization
Other than the ability to interact with products, customers reference inspiration for gift ideas as a primary reason to shop in-store. In our survey, we found that almost 60 percent of millennials like browsing new gift ideas, as 50 percent of 18 to 29-year-olds report finding good presents for loved ones a top stressor during holiday shopping.
Help your customers alleviate that stress by making the shopping experience seamless and enjoyable. When developing in-store displays, events and engaging activities, consider creating online and in-store surveys to provide them with tailored, inspiring gift ideas. And, don't forget to arm your sales associates with a list of gifts most popular for moms or younger siblings.
Robust Retail Merchandising Software Drives In-Store Sales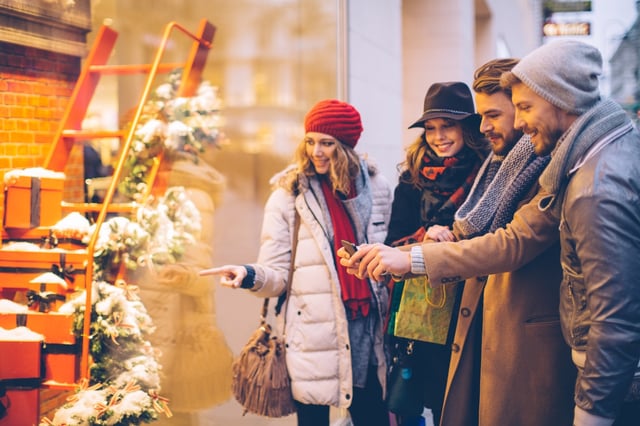 As young shoppers write their shopping lists and head into stores this holiday season, a combination of tactics will be needed to capture their attention. With these strategies in a store's arsenal, the competition will have to fight to keep up.
These methods, coupled with an in-store merchandising platform like Natural Insight, offer enhanced retail execution for retailers. On-demand communication tools help to verify the quality of work delivered in the field, streamline remote workforce management and empower sales associates to create an exceptional shopping experience. Natural Insight's platform gives retailers a way to accommodate this generation and deliver the shopping experience millennials demand.
To learn more about the needs of millennial consumers, and how to keep foot traffic high this holiday season, download our exclusive 2017 Holiday Shopping Survey report today!
Caroline Lane is the Director of Marketing at Natural Insight. Prior to joining Natural Insight, Lane was a senior marketing manager with Aquicore, an energy management software system for real estate portfolios. Lane was one of the company's first ten employees hired and was responsible for building Aquicore's marketing strategy from the ground up. Lane also previously worked at Renault - Nissan where she helped the automobile manufacturer penetrate more than 14 Asian and African countries. She has a Masters of Science in Management from EMLYON, one of Europe's top ranking business schools located in France.