Time theft is a rampant problem that's been affecting the retail industry for decades – in fact, one study estimates that 20 percent of company revenue is lost to employee time theft. As retailers increasingly popularize remote management and mobile merchandising, eradicating time theft and productivity problems can be challenging.
How can managers crack down on crimes that take an average of two years to detect? Let's take a look at how field management software puts time-theft, disorganization and other common retail management gripes in their place.
Problem: Fraudulent Check-Ins.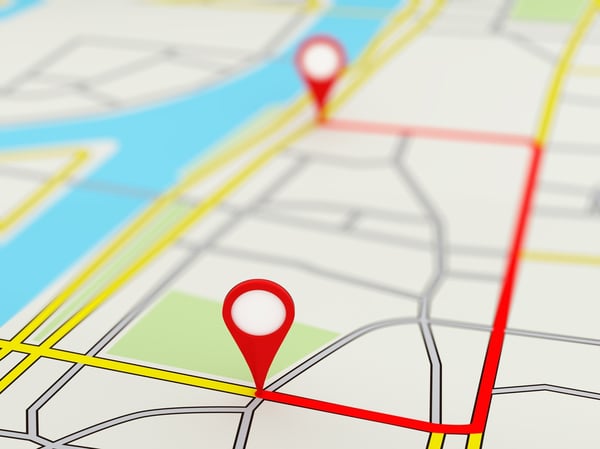 Field Management Software Solution: From taking long, unscheduled breaks to lying about showing up to a shift, remote workforce management creates loopholes some employees are bound to push through.
Fortunately, field management software is getting better at detecting even the slyest employee schemes. GPS-enabled check-ins, for example, require employees to clock in and out of shifts with their mobile device. GPS-Pulse helps managers check that employees stays in the store during the entire duration of their shift. Managers can see when and where the employee did so, and mark activity that falls outside the allotted time frame or store radius as potential fraud.
Tip: As a bonus, this GPS technology can also inform managers of employee mileage for accurate reimbursement.
Problem: Employees Don't Complete Tasks.
Field Management Software Solution: Field management software with visual verification capabilities can require employees to take photos of their work for review and approval. This way, remote managers can quickly check work for quality by reviewing photos of completed displays, store organization and more.
Problem: Employees Are Using Fake Verification Photos.
Field Management Software Solution: Employees taking photos of displays at a different store, using old photos or submitting pictures they found online as proof of their work? With advanced field management software like Natural Insight, photos tagged with metadata show managers when and where the photo was taken to reveal fakes.
Problem: Late Arrivals and No-Show Employees.
Field Management Software Solution: A short-staffed store is prone to disorganization, disgruntled customers and lower sales. To avoid leaving stores under-staffed, retailers need the ability to address tardiness and missed shifts as they occur, even when managing remotely.
With time-stamped employee check-ins, managers can:
Track late employees and no-shows in real time.
Communicate with late employees.
Work to cover open positions within minutes of the shift start time.
Problem: Employees Aren't Setting Up Displays Correctly.
Field Management Software Solution: With experiential marketing taking the lead in brick-and-mortar shopping, retail merchandising can get pretty elaborate. Specialty retailers like Urban Outfitters, for instance, reorganize merchandise daily based on trending items, while grocery stores create winter wonderlands out of Coca-Cola boxes.
Displays will be quick to flop if incorrectly assembled – but that's no reason to shy away from fresh, interesting and complex ideas. With field management software, retailers can use planograms and question/answer prompts to assist with retail setup. Pair that with visual verification of the complete display to create beautiful displays that draw customers in and push sales.
Problem: My Store Stays Neat for about Two Seconds.
Field Management Software Solution: Sometimes, peak hours and busy shopping days can push regular merchandising maintenance to the back burner. However, even a busy store isn't likely to sell items displayed on a messy, understocked, fingerprint-streaked shelf.
To keep displays looking their best, managers can use field management software to have employees check, fix and confirm visual displays with photos as proof-of-quality. Employees can also report displays that fail inspection, enabling managers to order missing display parts, replacements or out of stock items right away.
Problem: Employee Performance Seems to be Slipping
Field Management Software Solution: Field management software enabled with mobile workforce management software often includes a staff rating system that allows managers to track employee performance. Often, managers share ratings with employees to encourage diligence and foster friendly competition. This helps keep performance high, boosting overall store performance.
Take Control with Field Management Software
Field management software like Natural Insight is a quick-fix to productivity and personnel problems that hurt sales. Think your store's performance may be slipping? Download our retail audit checklist to see where you could optimize your store to boost productivity and sales.
Caroline Lane is the Director of Marketing at Natural Insight. Prior to joining Natural Insight, Lane was a senior marketing manager with Aquicore, an energy management software system for real estate portfolios. Lane was one of the company's first ten employees hired and was responsible for building Aquicore's marketing strategy from the ground up. Lane also previously worked at Renault - Nissan where she helped the automobile manufacturer penetrate more than 14 Asian and African countries. She has a Masters of Science in Management from EMLYON, one of Europe's top ranking business schools located in France.