Shopping malls have long been a place for communities to shop, eat and gather. Since their establishment as a retail hotspot in the late 1950s, malls have flourished across the globe. However, in recent years, emerging global trends are transforming the role these spaces play in people's lives. Since many once-flourishing shopping centers are beginning to spiral downwards, the traditional shopping center must reinvent itself to stay relevant.
In-Store Merchandising Trends Transforming the Modern Mall
1 . Experiential marketing campaigns that give social and sensory sizzle


The rise of e-commerce, digital technologies and diversified communities are driving a need for engaging shopping experiences that generate brand buzz and connect with customers. Although consumers relish easy online shopping, they still want to be entertained while they walk the aisles, and they still want to touch, feel and experience products before purchasing.
Through experiential marketing campaigns, or "engagement marketing," brands and retailers can attract customers to the shopping center and their particular store by engaging consumers with live, branded experiences and unique product placements.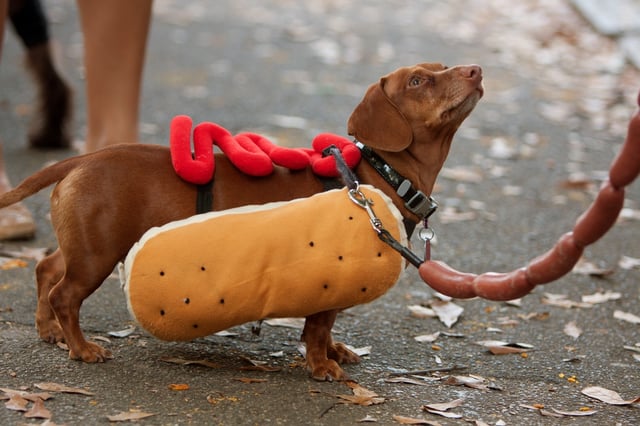 Petco, for example, has an extensive demo program with built-in brand partner collaboration, and hosts events such as in-store costume contests during the Halloween season. Dog lovers enjoy a chance to show off their favorite pooch pal, sending them to stores for a hilarious social meetup at a place they already need to visit. Meanwhile, brand partners can dish out treats and giveaways for maximum exposure.
2 . Omnichannel strategy and retail technology investments


While the digital explosion has certainly contributed to the unstable retail climate, the latest technologies can expedite and coordinate in-store and online experiences that engage consumers throughout the purchasing journey. To leverage this trend for a boost in sales and foot traffic, retailers are leveraging omnichannel retail strategies and technology.
Borrowing from the showroom concept, the popular department store, Nordstrom, is testing "merchandise-free" shops. Using this strategy, the retail giant hopes to attract demographics looking for a new breed of shopping experience. Nordstrom also aims to compete with other unique in-store and online offerings such as: buy online/pickup in-store; reserve online, try-on in-store; express alterations; same-day delivery and more.
3 . Real estate reimagined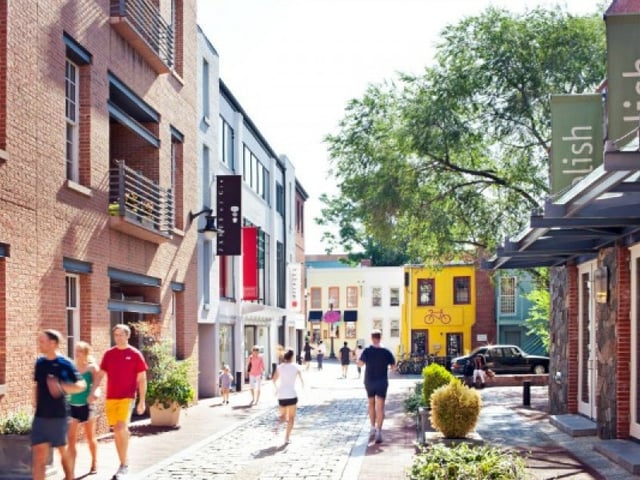 Rather than driving to a jam-packed suburban mall, consumers prefer developments in which they can live, shop, dine and go to work—all within walking distance. Increased urbanization of the U.S. is causing a demand for safe and comfortable public spaces filled with easily walkable amenities—a hybrid retail/leisure environment that is an experience in itself.
Also, as traditional shopping malls see more and more store vacancies, retailers are reevaluating the function of the brick-and-mortar store. Pop-up shops and temporary experiential retail spaces are becoming increasingly appealing to retailers and have become a key to creating brand excitement, testing new store concepts and engaging with consumers.
Drive Growth with Effective Retail Merchandising Software
Although the traditional mall may be endangered, that jeopardy has created a chance for communities to rebuild new developments that provide engaging experiences and unite people for shopping and socialization. The mall still has a central role in communities across the country, but to remain relevant, they must reinvent themselves for today's customer.
A robust retail execution and workforce management solution like Natural Insight can provide enhanced field productivity and unprecedented visibility into retail stores. It can ensure quality execution of in-store events and experiential campaigns that delight customers and drive profit. Using Natural Insight's retail merchandising software, retailers can deliver flawless in-store merchandising and collect significant data insights to make better business decisions.
To learn more about the benefits of experiential marketing campaigns and effective retail management, download our infographic New Rules for Success in Retail: How Experiential Marketing Fits into the Evolving Customer Experience, today!
Caroline Lane is the Director of Marketing at Natural Insight. Prior to joining Natural Insight, Lane was a senior marketing manager with Aquicore, an energy management software system for real estate portfolios. Lane was one of the company's first ten employees hired and was responsible for building Aquicore's marketing strategy from the ground up. Lane also previously worked at Renault - Nissan where she helped the automobile manufacturer penetrate more than 14 Asian and African countries. She has a Masters of Science in Management from EMLYON, one of Europe's top ranking business schools located in France.