Retail analytics measure and assess data points on anything from an individual store's inventory to shopping tendencies by demographic. With the rise of big data and advancing retail technology, companies have all the information they need to capitalize on store performance and boost sales.
Trying to take in such a large amount of data can feel a bit like drowning in a sea of numbers and figures. So, what should retailers and brands be looking at? We've zeroed in on a just a few retail analytics that have the power to boost their bottom line. Let's take a look by category.
Customized Retail Analytics
These analytics offer company-specific insights. Ideally, managers should be able to customize the retail analytics in their field management software to see the data points most relevant and important to their operation. In general, though, here are a few of the foundational KPIs companies should monitor when looking to increase sales and overall performance.
Store
Merchandising quality – Display quality is a huge purchase influencer; merchandisers should ensure displays are up to par to keep sales high.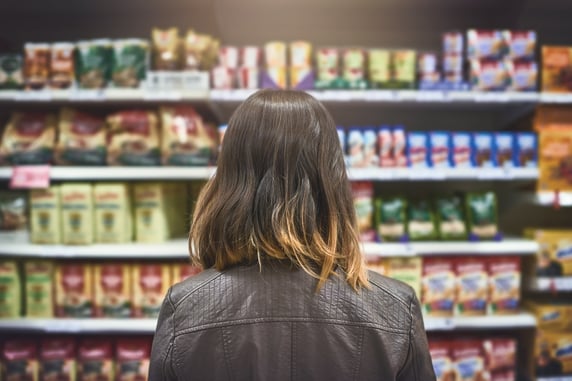 With mobile merchandising software, managers can review retail execution remotely by requiring employees to take photos of displays, fixtures and merchandise. They can review all photos at once for a quick glance into merchandising quality or delve into photos one-by-one for a more in-depth quality assurance process. Photos can also include metadata tags that help flag employee fraud – these tags can include the date and time of a task-completion photo, and more.
Foot traffic – There are several ways to measure a store's foot traffic, from tapping into opted-in mobile devices to pulling data from a CRM and purchase history. Some stores even use RFID to monitor foot traffic flow in real time – great for retail events! Take a look at general foot traffic to get an idea of busy shopping times and shopper-to-purchaser ratio, or zero in on different areas in a store to optimize traffic flow.
Store-by-store revenue – This is a more general look into the health of each store. Got a store that seems to be lagging behind others? Don't sweat it! Dive deeper into that store's analytics to pinpoint what's holding it back: is it receiving overall lower foot traffic? Try using signage to direct people to your store. Do sales drop off in the evening? Work to come up with promotions that boost evening sales – try teaming up with local business to boost sales and earn some neighborhood karma. Say, for example, customers get 10 percent off a purchase when they bring in a ticket from a local movie theater or receive a coupon for a neighboring store with a purchase from yours. Get creative! The possibilities are endless.
Product
Inventory – Retail merchandising software helps brands and retailers easily track inventory. It helps field reps mark low or out-of-stock items and ensures inventory makes it to store displays. Close inventory monitoring helps prevent revenue loss from unoptimized stock.
Sales – Sales insights can shed light on more than just product popularity. Try segmenting product sale metrics by pricing, placement or time of day for more in-depth insights into your customers' preferences and to discover which tactics work best. Try adjusting analysis around other variables like season, product grouping or store-specific factors that might influence sales for further insights.
Workforce
Performance tracking – Retail task management software allows managers to rate and track employee performance. This delivers insights on workforce health as a whole as well as identifying which employees are best for which types of work. Altogether it empowers managers to delegate tasks to those employees they know will perform – especially useful for those times when calendars are hard to fill.
Fraud checks – Unfortunately, employee fraud can be more frequent and harder to catch when managing remotely. To combat this, retail technology can report on employee locations when they check in and check out, and periodically during shifts. Check-ins from the living room couch and long unscheduled breaks won't get past managers using mobile workforce management software.
Customer
New customers – New customer rates help companies track growth and measure the success of outreach and awareness campaigns. Pinpointing the campaigns that work best can help companies nail down the strategies sure to bring in new business. It can also show which products get people in the store the first time – something worth tracking, to be sure.
Purchasing preferences – Look into how your customers like to shop. Purchase frequency, average transaction size and similar data points can shed light on what makes your customers tick. Capitalize on these preferences to boost overall sales. It can also show which impulse products and displays perform best as customer move through the store toward the 'must haves' and 'staple' products for your store.
Industry-wide Analytics
These are the numbers that describe shopper demographics, preferences, industry performance and other overall big-picture trends. And as big data is growing exponentially, you might have noticed – there's a lot of data out there. What analytics should brands and retailers pull from these trends to make actionable decisions that boost their bottom-line? While the possibilities are essentially infinite, here are a few insights sure to help companies thrive.
Target demographics – Customer insights are critical to any product or store's success. Learn everything you can about your target shoppers, from how they like to purchase to what they value in an in-store experience. These insights can make or a campaign's success. For example, companies gearing up for the holidays should be looking at their target audience's holiday shopping preferences to inform merchandising decisions.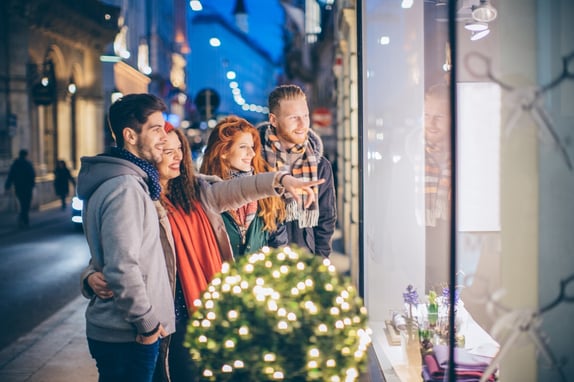 Big-Picture Retail Trends – Take a look at the larger trends influencing retailers and brands. For example, experiential marketing and augmented reality have taken off as huge retail crowd-pleasers in recent years – watch for emerging trends to keep stores and products appealing and competitive.
Industry Trends – Cosmetic retail trends aren't going to look exactly like those for electronics. Look specifically at the trends shaping your industry to develop cutting-edge campaigns and strategies sure to boost conversion rates.
Get Customizable Retail Analytics with Field Execution Software
While all retail analytics are generally valuable, the right analytics are what make or break retail and product companies. A robust field execution software like Natural Insight can display company-specific data points like workforce health and merchandising quality to help managers easily form actionable conclusions about company performance.
Looking to take a pulse on your company's retail merchandising and execution? Download our retail compliance checklist to learn how you could start building your bottom line.
Caroline Lane is the Director of Marketing at Natural Insight. Prior to joining Natural Insight, Lane was a senior marketing manager with Aquicore, an energy management software system for real estate portfolios. Lane was one of the company's first ten employees hired and was responsible for building Aquicore's marketing strategy from the ground up. Lane also previously worked at Renault - Nissan where she helped the automobile manufacturer penetrate more than 14 Asian and African countries. She has a Masters of Science in Management from EMLYON, one of Europe's top ranking business schools located in France.