A front page article in today's New York Times explains how Starbucks is falling short on it's promise to provide employees with more consistent and less hectic work schedules.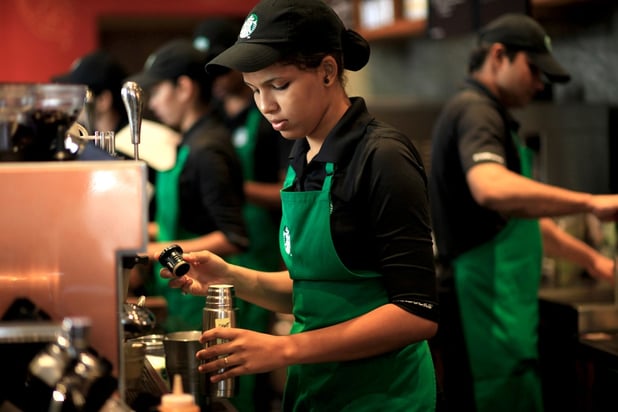 As a massive brand with nearly 200,000 employees, it's easy to point fingers at them. Unfortunately for Starbucks (and all other retailers), what's not easy is to consistently and accurately predict the optimal amount of human labor required to maximize both consumer experiences and store profitability.
Sure, workforce management vendors like Kronos offer retailers innovative software to assist with predictive labor scheduling. This software works by analyzing same-store historical sales data in an attempt to predict sales volume (and therefore labor demand). The premise being: if you know what you sold in the past, then you can predict what you'll sell in the future, and schedule the right amount of labor accordingly.
It's a great model in theory...but it's far from perfect in terms of the real retail world. The stark truth is that retail is an incredibly dynamic ecosystem. Consumer preferences change constantly. Competitors open across the street. Labor markets tighten and wages increase. Stores grow, and stores shrink. As a result, no matter how hard you try, neither Starbucks, nor any retailer for that matter, knows for certain what lies around the corner.
This reality creates an understandable fear of the unknown which in turn causes many retail managers to be overly cautious when it comes to scheduling workers in their stores. Marshall Fisher, an expert on retail and a professor at Wharton explains, "store managers are afraid to use their allocated hours because they're used to being judged on whether they stay within budget."
So where do we go from here?
How do brands and retailers do a better job of dealing with unknowns? How do they balance shareholder demand for increased sales, with consumer demand for enhanced service? How do they do a better job of tapping into the labor market in a manner that makes employees happy?
Zeynop Ton, a professor from MIT has an answer. She has conducted research that shows how retailers such as QuickTrip can benefit by creating a mini workforce of floating relief employees who are available on a just-in-time basis to optimize store labor and improve retail operations.
It's an excellent idea...but it's not entirely new. Indeed, for many years brands and retailers have regularly tapped into this same type of on-demand workforce by partnering with product distirbution and third-party firms called Merchandising Servicing Organizations (MSO's).
While most people aren't familair with these "shadow workers", a recent study from EKN finds that they are nearly 4 million strong. They exist quietly in the background supplying the retail ecosystem with order takers, stock experts, brand ambassadors, and merchandisers. In summary, they are the flexible workforce that help "fill in the gaps" and they are more important than ever to modern retail operations.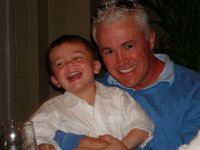 Husband and father. Software innovator, entrepreneur and marketer. My wife is my soul mate. My 3 kids are my greatest accomplishment. I love innovation and marketing. Also running, yoga, wine, Baltimore Ravens and Avalon, NJ. Sales and Marketing VP at Natural Insight. Founder & CEO of ZoomSafer. Co-founder of SMBLive. Marketing VP at Groove Networks and USinternetworking.