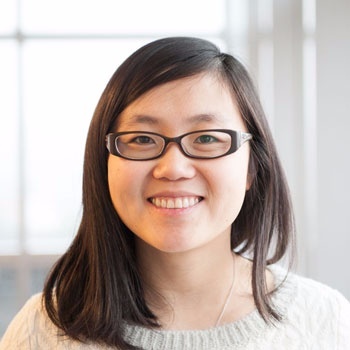 Sterling, Va. – August 14, 2017 - Natural Insight, a leader in enterprise cloud and mobile applications for retail merchandising and workforce management, announced today that Jane Hill has signed on as product manager. In this role, Hill will be responsible for defining the new characteristics and capabilities of the Natural Insight platform - the engine that supports 85,000 skilled retail professionals in more than 120,000 store locations across the globe.

"We are thrilled to welcome Jane to the team, as she has the strong technical background and skillset needed to develop functions and products to support the growth of our clients," said Stefan Midford, CEO of Natural Insight. "We believe that Jane's expertise across multiple disciplines - from engineering to operations - will further enhance our ability to design innovative solutions that benefit the entire retail ecosystem."
Hill has more than 12 years of product management and business strategy experience. Prior to joining Natural Insight, Hill was a senior manager, product management at Appian, which went public in May 2017. There, she set the vision and oversaw execution of the end user facing product. Prior to Appian, Hill was a product manager at Opower, recently acquired by Oracle, where she led development teams to implement software products to drive consumer energy efficiency. She also spent time at Aclara Software and Accenture earlier in her career as a business analyst. Hill has a Master of Business Administration from Georgetown University and a Bachelor of Science in Chemical Engineering from The University of Virginia.
"I couldn't be joining Natural Insight at a better time," said Hill. "As an industry leader in retail and workforce management, Natural Insight is kicking off a couple of new game-changing product initiatives and I am excited to help bring the vision to fruition."
As product manager, Hill will be charged with extending existing Natural Insight features, such as Reveal Analytics and Workforce Health, which debuted earlier this year, as well as defining new features based on the company's business strategy. She will work with key leaders across the organization to define product release requirements and help set the go-to-market strategy.
To date, Natural Insight has collected in-store execution information on behalf of hundreds of brands in over 120,000 stores across North America and around the world. The company is quickly becoming the industry's largest visual verification platform, with more than 1 million photos captured and verified monthly, and most recently reached 35 million completed job assignments.
About Natural Insight
Founded in 2003, Natural Insight delivers cloud solutions to consumer brands, retailers, and merchandising and marketing agencies to improve field execution, merchandising, in-store programs, demo programs, and experiential marketing.
As a leading provider of field and retail execution software, Natural Insight simplifies on-demand workforce management. The company has collected in-store execution information on behalf of hundreds of brands and managed over 35 million assignments in more than 120,000 stores across the world. Our customers rely on our fully integrated mobile and web-based solution to manage distributed workforces, assign, schedule and manage work and tasks, verify completion and compliance, as well as collect and report on field data.
Natural Insight is headquartered in Sterling, Va., with multiple international offices.